ADA Announces Updated Oral Cancer Guidelines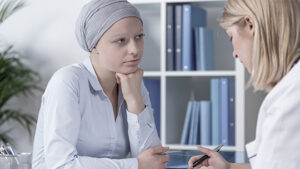 An expert panel convened by the American Dental Association's (ADA) Council on Scientific Affairs and the Center for Evidence-Based Dentistry has released an updated guideline called the "Evidence-Based Clinical Practice Guideline for the Evaluation of Potentially Malignant Disorders in the Oral Cavity" to help member dentists appropriately evaluate patients for potentially malignant disorders (PMD) and oral cancer.
The goal for this 2017 clinical practice guideline is to inform clinicians about the potential use of adjuncts as triage tools for the evaluation of lesions, including PMDs, in the oral cavity. Among the guideline's recommendations:
Clinicians should obtain an updated medical, social, and dental history and perform an intraoral and extraoral conventional visual and tactile examination in all adult patients.
For patients with suspicious lesions, clinicians should immediately perform a biopsy of the lesion or refer the patient to a specialist.
Salivary and light-based adjuncts are not recommended for evaluating lesions for malignancy.
For more insight into the guideline's six clinical recommendations, visit the links below.