Perio Expo to be Held May 2017 in Chapel Hill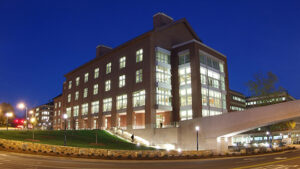 Chapel Hill, N.C.— The University of North Carolina at Chapel Hill School of Dentistry Department of Periodontology will host the 2017 Perio Expo, May 4-6.
The two-day program, which is sponsored by Sunstar, is designed to bring together medical and dental professionals to explore some of the top concepts in periodontology and implantology. National and international speakers will present on an array of topics, including trends in regeneration of bone and soft tissues, emerging technologies, and disease diagnosis, treatment and management. Each of the expo's six sessions will include a group presentation, lectures and a moderated panel discussion. Hands-on demonstrations and tours of the UNC School of Dentistry will also be offered to attendees.
Event attendees will earn up to 12.25 continuing education credits. More information about the program, including fees and the option to register, is available at dentistry.unc.edu/cde/courses by clicking Course Listing. Registration closes on April 27.