Iconic Caries Researcher Announces Retirement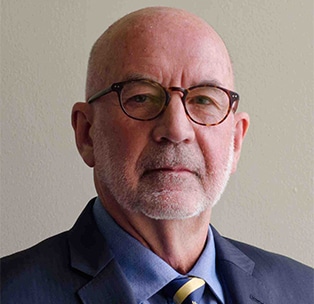 John Featherstone, MSc, PhD, has announced he will retire as dean of the University of California, San Francisco (UCSF) School of Dentistry and as professor of preventive and restorative dental sciences in December 2017. The distinguished scholar and cariology researcher is perhaps best known for his role in developing the Caries Management by Risk Assessment (CAMBRA) protocol. This approach focuses on prevention and early diagnosis rather than surgical treatment of caries lesions, and is now taught at dental schools and widely applied in clinical practice. Featherstone's specialized areas of study also include laser interactions with hard tissue.
The New Zealand native joined the UCSF faculty in 1995, and was named dean of the school in 2008. Under his leadership, the School of Dentistry launched the UCSF Dental Center and maintained its No. 1 ranking in National Institutes of Health (NIH) research funding. According to UCSF, for two decades it has earned the most NIH biomedical research funding of any dental school.
"Under Dean Featherstone's guidance, the School of Dentistry has become an international leader in biomedical research, while expanding its offerings that have put it on firm footing to provide exceptional training and care into the future," says UCSF Chancellor Sam Hawgood, MBBS. "I am deeply grateful for his leadership, innovation and dedication."
Upon his retirement, Featherstone will continue to serve the school as professor emeritus.
Featured imaage by ALEXSL/GETTYIMAGES