America's ToothFairy Holds Annual Smile Drive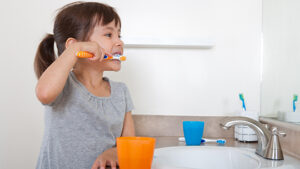 Clinicians are encouraged to help raise awareness of the importance of children's oral health by collecting oral care products for underserved children during America's ToothFairy annual Smile Drive. Organized by the National Children's Oral Health Foundation and held during February's National Children's Dental Health Month, the Smile Drive invites oral health professionals to set up a donation box and collect as many products as possible. Smile Drive participants select a local nonprofit of their choice to receive the donations or they can deliver them to a local chapter of the Boys and Girls Clubs of America — the America's ToothFairy Smile Drive recipient for 2017.
"A toothbrush and toothpaste is something many of us take for granted," notes Jill Malmgren, executive director of the National Children's Oral Health Foundation. "However, for the families we serve, the expense of purchasing and regularly replacing oral care products can be a hardship. As a result, children often share toothbrushes with their siblings, use the same toothbrush for years, or simply don't have one at all, which negatively impacts their oral health."
Launched in 2014, this year's Smile Drive will exceed more than 1 million products collected for underserved children through Smile Drive campaigns. Registration is open throughout February at SmileDrive.org.
Featured photo by ChristopherBernard/GETTYIMAGES