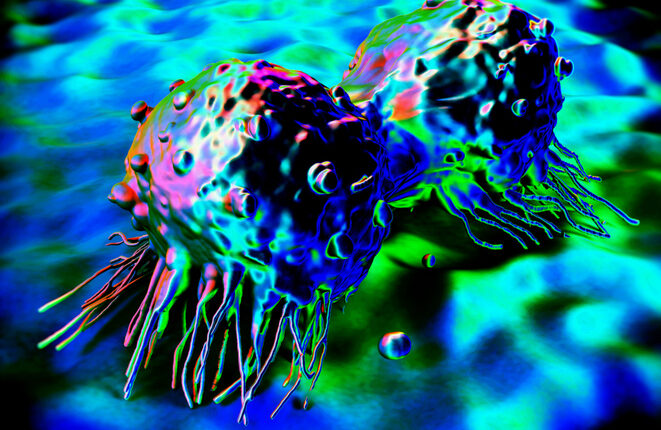 Oral Bacteria May Increase Risk for Pancreatic Cancer
Researchers have discovered that the presence of specific oral bacteria may indicate an increased risk for pancreatic cancer. Such testing may enable early and precise treatment of the disease — which, according to the American Cancer Society, is responsible for more than 40,000 deaths in the United States each year. Research conducted at the New York University Langone Medical Center and Laura and Isaac Perlmutter Cancer Center shows the bacteria Porphyromonas gingivalis and Aggregatibacter actinomycetemcomitans are closely associated with pancreatic cancer. This research was presented at the American Association for Cancer Research Annual Meeting on April 19 in New Orleans.
The researchers looked for links between bacteria known to cause oral disease and bacteria found in patients with pancreatic cancer. They found that individuals who had P. gingivalis in their oral microbiomes were at 59% greater risk of developing pancreatic cancer than those without the pathogen. Individuals whose oral microbiomes included A. actinomycetemcomitans were 50% more likely to develop pancreatic cancer than those without the bacteria. Both P. gingivalis and A. actinomycetemcomitans, the researchers note, are also closely tied to periodontal disease.