The Growing Threat of Antibiotic Resistance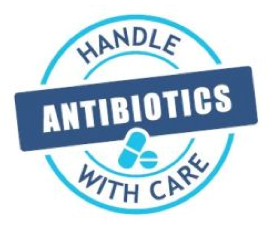 The World Health Organization (WHO) ranks the growing threat of antibiotic resistance as one of the biggest challenges to global health today. With the goal of increasing awareness of antimicrobial resistance and encouraging best practices among health care professionals, policymakers, the agricultural sector and general public, WHO is leading an international campaign, "Antibiotics: Handle with Care," that seeks to address this urgent problem.
As part of these efforts, the inaugural World Antibiotic Awareness Week is scheduled November 16 to 22. Calling on individuals and health care teams to take action to address antimicrobial resistance, WHO offers dental professionals a variety of resources they can use to better understand the scope of the problem and help limit its spread. One of the key objectives of WHO's global action plan is improving our understanding of antimicrobial resistance through effective communication, education and training.
Toward this end, dental teams will find fact sheets, posters, infographics, multimedia materials and other tools at who.int/drugresistance. These can be used to build team awareness and help educate patients about the importance of preserving the efficacy of existing antibiotics, and preventing the spread of resistant infections.