Product Profile: Ionolux from VOCO America
New Resin Modified Glass Ionomer Offers Esthetics and Easy, Nonstick Handling.
New Resin Modified Glass Ionomer Offers Esthetics and Easy, Nonstick Handling
FEATURES AND BENEFITS
VOCO's Ionolux is a new resin modified glass ionomer (RMGI) material that offers compositelike esthetics without time-consuming bonding.
In the past, glass ionomers (GI) have often been thought of as unesthetic and difficult to handle, as they were sticky and had to stabilize before shaping, sculpting and condensing. By comparison, Ionolux is immediately packable — which reduces chairtime — and its nonstick handling eliminates the challenges traditionally associated with GI products.
Ionolux is light cured (20 seconds per 2-mm layer) and features unique attributes that benefit practitioners and patients; its enhanced physical properties, for example, allow more predictable long-term outcomes.
Formulated for excellent esthetics and high fluoride release, Ionolux offers a clinical solution for at-risk demographics, including pediatric and older adult populations.
With the baby boomer generation now moving into retirement, dental practices are treating an increasing number of older adults — and the federal Administration on Aging expects this trend to continue over the next 20-plus years. Simultaneously, there has been growing interest in GI and RMGI technology for use with specific patient populations due to these materials' marginal adaptability, fluoride release, increased biocompatibility (compared to purely methacrylate-based products), improved esthetics and overall ease of placement.
Offering excellent wettability, Ionolux easily adapts to cavity walls before quickly stabilizing. The use of this material also eliminates the need for a dentin conditioner or final coat of varnish — saving even more time for the practitioner.
In addition, VOCO's new, easy-to-use, direct-activation application capsule means there's no need for a separate activator, which reduces potential headaches and shortens procedure times.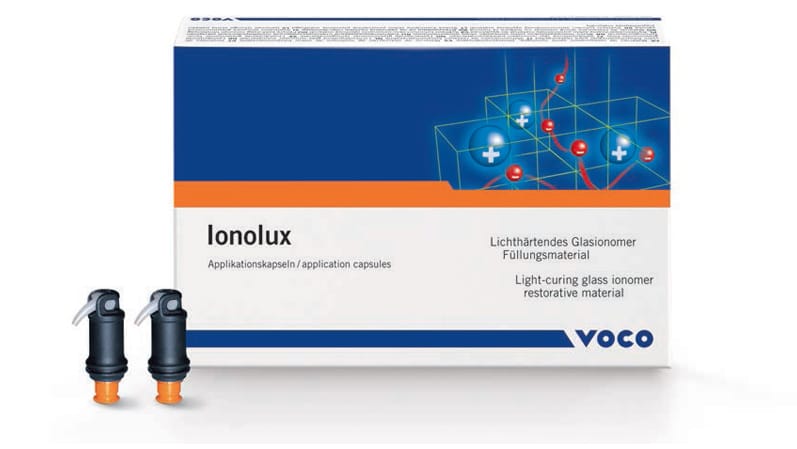 BOTTOM LINE
Offered in shades A1, A2, A3, A3.5 and B1, VOCO's Ionolux provides an excellent solution for practitioners looking for a simplified RMGI restorative that offers composite-like esthetics and handling, controlled working times, and excellent fluoride release.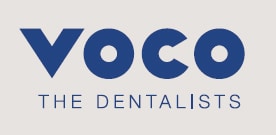 From Decisions in Dentistry. October 2016;2(10):53.