Produce Profile: Le Soothe Sapphire from SmartPractice
Polychloroprene Glove Offers Ideal Fit and Feel.
POLYCHLOROPRENE GLOVE OFFERS IDEAL FIT AND FEEL
FEATURES AND BENEFITS 
Powder-free Le Soothe Sapphire polychloroprene exam gloves from SmartPractice are ideal for patients and staff with latex sensitivities.
Offering a comfortable fit and feel, these gloves use special, super-stretch technology that provides the tactile sensitivity of latex, but without possible latex reactions.
Le Soothe gloves utilize aloe vera in the emulsion and the antioxidant properties of vitamin E, so they're gentle on clinicians' hands.
Available in a striking sapphire shade, these economical gloves also feature a polymer coating for easy donning.
BOTTOM LINE
Available exclusively from SmartPractice, nonlatex Le Soothe Sapphire gloves boast special texturing for improved wet grip, along with the clinical benefits of superior stretch, comfort and tactile sensitivity.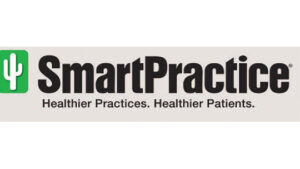 From Decisions in Dentistry. April 2017;3(4):57.