Partnership Offers Free Training in Infection Prevention Protocols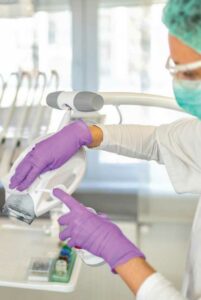 A partnership between the Organization for Safety, Asepsis and Prevention and U.S. Centers for Disease Control and Prevention (CDC) has spawned new opportunities for ongoing training in infection prevention protocols. Offered free to oral health professionals, the web-based, self-paced curriculum is designed to support safe treatment for patients and providers. 
Under the "Foundations: Building the Safest Dental Visit" program, clinicians can participate in three modules covering (1) foundational elements of infection prevention, (2) protecting patients and staff, and (3) effective sterilization and disinfection in dental settings. More information is available through the CDC, which continues to regularly update its guidelines for oral healthcare in response to the ongoing COVID-19 pandemic.
From Decisions in Dentistry. February 2022;8(2)8.