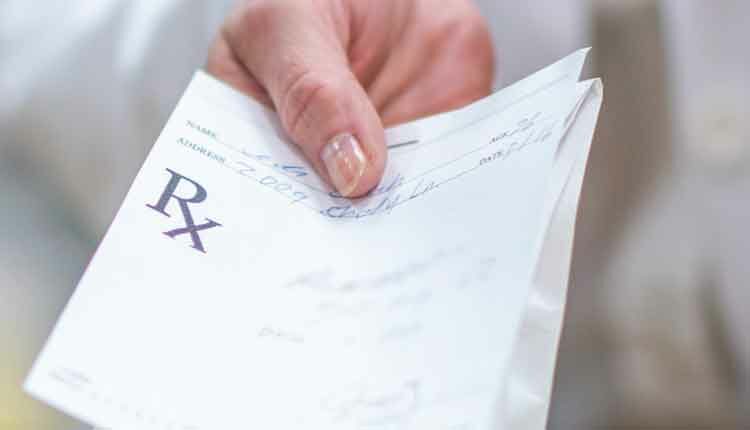 FATCAMERA/E+/GETTY IMAGES PLUS
ORIGINAL RESEARCH Opioid Prescribing in Dentistry: Reduce, Replace, Remove
This analysis of research into opioid prescribing in dentistry leads to evidence-based recommendations for reducing or eliminating opioid use in dental pain management.
PURCHASE COURSE
This course was published in the April 2021 issue and expires April 2024.
The authors have no commercial conflicts of interest to disclose.
This 2 credit hour self-study activity is electronically mediated.
EDUCATIONAL OBJECTIVES
After reading this course, the participant should be able to:
Discuss recent trends in opioid prescribing for oral health conditions, and various factors that may lead to opioid scripts.
Explain some of the measures being taken to limit or reduce opioid prescriptions in dentistry.
Describe alternative strategies for dental pain management that reduce or eliminate the need for opioid prescriptions.
---
Over the last four years, our research group has focused on opioid prescribing in dentistry. We have uncovered important trends that previously were neither known nor understood. This article attempts to centralize all that information in one place for the benefit of busy practicing professionals. Based on this research and field observations, we also offer evidence-based recommendations for replacing or limiting opioid prescriptions following dental procedures. 
Shroff D, Nalliah RP, Allareddy V, et al. Opioid abuse/dependence among those hospitalized due to periapical abscess. J Investig Clin Dent. 2018;9:e12354.
Our group has previously published research to show that each year 1.4 million people present to the hospital emergency department with a dental problem, and many of them are hospitalized.1 Dental-related emergency department visits frequently result in opioid prescriptions rather than definitive oral care.2 We wondered how many patients who were hospitalized due to a periapical abscess had used pain medication and/or postponed dental care, and how many may have become misusers/abusers of opioids. We found that white Americans were twice as likely as Black or Hispanic Americans to be hospitalized due to a periapical abscess and have a concurrent diagnosis of an opioid abuse disorder. 
Among emergency department visits, the rate of opioid prescriptions has remained highest for adolescents and young adults with dental disorders.3 We also found that those insured by Medicare or Medicaid and uninsured individuals were four and five times more likely than those privately insured to have a dental emergency and concurrent opioid abuse problem. Most forms of health insurance cover treatment for opioid overdose, whereas the uninsured are less likely to obtain treatment.4 There has been a decline in opioid prescribing rates since 2012; however, more than 15% of Americans had at least one opioid prescription filled in 2018.4 Moreover, dentists are among the highest opioid prescribers to older teenagers and young adults.5 It is essential for clinicians to educate their patients about proper storage, use and disposal of unused prescriptions. We concluded that more structure and guidelines for dental-related prescribing were necessary.
The mandatory use of prescription drug monitoring programs (PDMP) for prescribers exists in all states, except South Dakota, Kansas, Nebraska and Missouri.6 There are different mandates for dispensers (pharmacies and pharmacists) and prescribers in some states, while 16 states require both prescribers and dispensers to enroll and query PDMP databases before prescribing or giving opioids. Establishment of PDMPs in several states has resulted in drastic improvements in the past. It has not only resulted in a decreased number of prescriptions, but also a decrease in opioid overdose-related deaths.7 
Larach DB, Waljee JF, Hu HM, et al. Patterns of initial opioid prescribing to opioid-naïve patients. Ann Surg. 2020;271:290–295.
In this insurance claims database study, we analyzed 87 million covered lives and found over 16 million opioid prescriptions filled by opioid-naïve patients. We found there was a 67.8% increase in dental opioid prescribing between 2010 and 2016 (p < 0.001). During this time there were no major changes or regulations to dental prescribing; however, there were concerted efforts to reduce prescriptions from primary care and pain physicians. Prescription opioids account for a large number of abuse/dependence incidences.8 In 2018, 2 million people misused opioids for the first time.9 Our data indicated the need to develop evidence-based guidelines for dental prescribing, as well as legislation that supports conservative opioid prescribing. 
In 2016, a study comparing opioid prescribing patterns in the U.S. and England revealed the proportion of opioid prescriptions written by U.S. dentists was 37 times greater than that written by English dentists.10 In England, the codeine derivative dihydrocodeine was the only opioid prescribed, whereas U.S. dentists prescribed a range of opioids containing hydrocodone (62.3%), codeine (23.2%), oxycodone (9.1%), and tramadol (4.8%).9 Our recommendation was that dental professionals and policymakers needed to build structure and limitations around acute opioid prescribing in dentistry, and develop more specific guidelines for pain management in dentistry. 
Harbaugh CM, Nalliah RP, Hu HM, Englesbe MJ, Waljee JF, Brummett CM. Persistent opioid use after wisdom tooth extraction. JAMA. 2018;320:504–506. 
Our study showed that dentists introduce many opioid-naïve individuals to opioids every year through wisdom tooth extractions. Since wisdom teeth mostly erupt between the ages of 17 to 25, a relatively younger population may be subject to opioid prescriptions from their dentist. The American Dental Association agrees there is no strong evidence for prophylactic removal of wisdom teeth, and yet some still practice this way. Our recommendation from this study has been to deeply analyze the risks of not removing wisdom teeth and, when they have to be removed, to consider not prescribing opioids and choosing alternatives instead. There are numerous studies published in the past decade which suggest non-opioid analgesic combinations are more effective for acute pain relief after extractions than opioid prescriptions.11 More and more studies are being published about over-the-counter medications that demonstrate better pain relief than opioids.12 A new over-the-counter ibuprofen-acetaminophen combination drug was approved by the U.S. Food and Drug Administration (FDA) in March, 2020, which facilitates this process and thus reduces the need for opioid prescriptions.13 
Nalliah RP, Sloss KR, Kenney BC, et al. Association of opioid use with pain and satisfaction after dental extraction. JAMA Netw Open. 2020;3:e200901. 
Having completed big-data studies, we knew we wanted to know more details about opioid prescribing and opioid consumption that required conversations with patients. We conducted a study in which we called patients who received an opioid prescription for a dental procedure at the University of Michigan School of Dentistry. We found that roughly 50% of pills were left unused when prescribed for dental extractions, both routine and surgical. This showed we were overprescribing opioids to our patients. Currently, the American Dental Association's position on opioid prescribing has not changed since March 26, 2018. It states that dentists should limit opioid prescribing to seven days. However, our research and collective experience has taught us this is far too high and results in unnecessary exposure and increased availability of unused opioids, which may be shared with unintended users. 
Secondly, and perhaps most importantly, we discovered that patient satisfaction with pain management was no different whether the patient had opioids or not. Finally, we found that patients taking opioids actually reported worse pain, and it made no difference whether it was a routine or surgical extraction. Our recommendation has been for dentists to consider not prescribing opioids because it is not that effective for dental pain and does not result in higher patient satisfaction. There are safer options with fewer potential side effects than opioids. In fact, using opioids for dental pain as a primary solution may actually be a disservice to the patient because there is a growing body of evidence that opioids are not the best solution for acute dental pain. Even a small opioid prescription presents a chance of misuse. 
If a determination is made to prescribe opioids, this study highlighted the importance of educating patients about proper storage, use and disposal of unused pills. Patients should be instructed to carefully store prescriptions in locked cabinets where they are not easily accessible to other family members, especially children. There are various methods to dispose of unused medications. Some localities have Drug Enforcement Administration-authorized collectors and some pharmacies have on-site drop-off boxes. When such options are not accessible, the patient should be advised to check the FDA's list of medications that can be flushed down the sink or toilet, and the exceptions that can be duly thrown into the household trash.14
Priest CR, Kenney BC, Brummett CM, Waljee JF, Englesbe MJ, Nalliah RP. Increased opioid prescription fills after dental procedures performed before weekend and holidays. J Am Dent Assoc. 2020;151:388–398. 
In this study, our group found dental opioid prescribing increases prior to weekends and holidays. As practicing dentists, we have observed that patients request complex procedures (such as wisdom tooth removal or implant placement) just before weekends and holidays to facilitate their recovery. We suspected dentists were increasing their prescribing to manage worst-case scenarios of pain on the weekend, and this big data study confirmed this is a national phenomenon. 
Our recommendation is for dentists to complete complex procedures at the start of a working week so they can limit opioid prescribing and monitor recovery more effectively. Alternatively, clinicians can continue to provide complex care on Fridays and before holidays, but have support mechanisms in place to enable monitoring and conservative prescribing. In any case, opioids are avoidable for most patients and most procedures. Educating patients about pain expectations and management could help achieve better outcomes. 
As an aside, our team of authors includes four dentists who practiced in other countries before working in the U.S. There is a cultural difference in the U.S. that emphasizes pain elimination, as compared to pain reduction and management. Perhaps related to this, some patients presume they will get opioid prescriptions even for a simple surgical procedure. During a preoperative or consultation session with the patient, clinicians should explain how much pain to anticipate and advise on using primarily non-opioid management options. Dental assistants, dental hygienists, patient care coordinators and front desk receptionists often engage in candid conversations with patients and their families. Thus, it is vital for all staff members to be trained to communicate a consistent message regarding opioid use and misuse. Each team member should be able to provide assistance with local resources and answer questions about alternative pain management strategies. 
In July 2020, the FDA has made new recommendations for healthcare providers to routinely discuss the availability of naloxone with all patients when prescribing or renewing an opioid analgesic or medicine to treat opioid use disorder.15 Naloxone can be prescribed by any healthcare provider for patients at risk, and is used to treat opioid emergencies. Providers should also consider prescribing naloxone if the patient has household members, including children, or other close contacts at risk for accidental ingestion or opioid overdose.15
CONCLUSION
Based on the work our group has done, we suggest dentists can almost completely eliminate opioid prescribing from dental practice. Some of the non-opioid alternatives are acetaminophen and nonsteroidal anti-inflammatory drugs (NSAIDs), such as ibuprofen, naproxen sodium, celecoxib, ketoprofen and order diclofenac. The ibuprofen-acetaminophen combination is another option to consider before opioids. Of course, there will be exceptions, such as patients who cannot tolerate NSAIDs. However, we estimate dentists could reduce opioid prescribing to less than 10% of what the profession has prescribed in the past. 
In light of our studies and community service in this field, we offer these evidence-based recommendations for oral health professionals.16
Definitive oral care should be the first line of treatment for all dental emergencies.

 

Every clinician should analyze the risks versus benefits of asymptomatic wisdom teeth extractions, or any procedure that would require opioids.

 

Non-opioid alternatives should be prescribed first. If unavoidable, use a strategy of delivering the care early in the week so clinicians can monitor recovery during the week and prescribe opioids later if needed (rather than writing a large "just in case" script).

 

Legislation of opioid prescribing varies from state to state and, therefore, it is critical for dental governing bodies to have clear guidelines. The American Dental Association's guidelines are broad and recommend no more than a seven-day prescription.17 A much more conservative approach is recommended, with fewer than 10 pills, coupled with ongoing monitoring of recovery.
Patient education about drug storage and disposal is critical because a large number of unused pills are associated with dental care. We encourage dental providers to consider dental opioid prescribing guidelines issued by the Michigan Opioid Prescribing Engagement Network as an example of an evidence-driven, highly structured decision-support tool for opioid prescribing in dentistry.18

 

Dental practices are encouraged to have their own policies and ensure that every member of the dental office is aligned in the messaging to patients about conservative prescribing in order to protect patients and the community.

 
REFERENCES
Allareddy V, Rampa S, Lee MK, Allareddy V, Nalliah RP. Hospital-based emergency department visits involving dental conditions: profile and predictors of poor outcomes and resource utilization. J Am Dent Assoc. 2014;145:331–337.

 

Roberts RM, Bohm MK, Bartoces MG, FLeming-Dutra K, Hicks L, Chalmers Nl. Antibiotic and opioid prescribing for dental-related conditions in emergency departments: United States, 2012 through 2014. J Am Dent Assoc. 2020;151:174–181.e1
Hudgins JD, Porter JJ, Monuteaux MC, Bourgeois FT. Trends in opioid prescribing for adolescents and young adults in ambulatory care settings. Pediatrics. 2019;143:e20181578.

 

U.S. Centers for Disease Control and Prevention. 2019 Annual Surveillance Report of Drug-Related Risks and Outcomes — United States, 2019. Available at: https:/​/​www.cdc.gov/​drugoverdose/​pdf/​pubs/​2019-cdc-drug-surveillance-report.pdf. Accessed February 26, 2021.
Schroeder AR, Dehghan M, Newman TB, Bentley JP, Park KT. Association of opioid prescriptions from dental clinicians for U.S. adolescents and young adults with subsequent opioid use and abuse. JAMA Intern Med. 2019;179:145–152.

 

Prescription Drug Monitoring Program. Mandated Enrollment and Usage. Available at: https:/​/​www.pdmpassist.org/​Policies/​Enrollment. Accessed February 26, 2021.
U.S. Centers for Disease Control and Prevention. State Successes. Available at: https:/​/​www.cdc.gov/​drugoverdose/​policy/​successes.html. Accessed February 26, 2021.

 

U.S. Centers for Disease Control and Prevention. Prescription Opioids. Available at: https:/​/​www.cdc.gov/​drugoverdose/​opioids/​prescribed.html. Accessed February 26, 2021

 

U.S. Department of Health and Human Services. What is the U.S. Opioid Epidemic? Available at: https:/​/​www.hhs.gov/​opioids/​about-the-epidemic/​index.html. Accessed February 26, 2021.

 

Suda KJ, Durkin MJ, Calip GS, et al. Comparison of opioid prescribing by dentists in the United States and England. JAMA Netw Open. 2019;2:e194303.

 

Moore PA, Ziegler KM, Lipman RD, Aminoshariaw A, Carrasco-Labra A, Mariotti A. Benefits and harms associated with analgesic medications used in the management of acute dental pain: an overview of systematic reviews. J Am Dent Assoc. 2018;149:256–265.e3.
Bayer. Aleve Demonstrates More Pain Relief Than a Commonly Prescribed Opioid After Wisdom Tooth Extraction, Studies Show. Available at: https:/​/​www.prnewswire.com/​news-releases/​aleve-demonstrates-more-pain-relief-than-a-commonly-prescribed-opioid-after-wisdom-tooth-extraction-studies-show-300913430.html#:~:text=6%2C%202019%20%2FPRNewswire%2F%20%2D%2D,codeine%20after%20wisdom%20tooth%20removal. Accessed February 26, 2021.

 

Garvin J. FDA approves combination ibuprofen-acetaminophen drug for U.S. Available at: https:/​/​www.ada.org/​en/​publications/​ada-news/​2020-archive/​march/​fda-approves-combination-ibuprofen-acetaminophen-drug-for-us. Accessed February 26, 2021.
U.S. Food and Drug Administration. FDA recommends health care professionals discuss naloxone with all patients when prescribing opioid pain relievers. Available at: https:/​/​www.fda.gov/​drugs/​drug-safety-and-availability/​fda-recommends-health-care-professionals-discuss-naloxone-all-patients-when-prescribing-opioid-pain. Accessed February 26, 2021.

 

U.S. Food and Drug Administration. Where and How to Dispose of Unused Medicines. Available at: https:/​/​www.fda.gov/​consumers/​consumer-updates/​where-and-how-dispose-unused-medicines. Accessed February 26, 2021.
Tang R, Bettag S, Kaushal SA, Thomas S. Fighting the opioid crisis: dental and medical student perspectives. J Mich Dent Assoc. 2020;82:82,83,90.

 

Garvin J. ADA adopts interim opioids policy. Available at: https:/​/​www.ada.org/​en/​publications/​ada-news/​2018-archive/​march/​ada-adopts-interim-opioids-policy. Accessed February 26, 2021.
Michigan Opioid Prescribing Engagement Network. Prescribing Recommendations. Available at: https:/​/​michigan-open.org/​prescribing-recommendations/​. Accessed February 26, 2021.
From Decisions in Dentistry. April 2021;7(4):32–35.