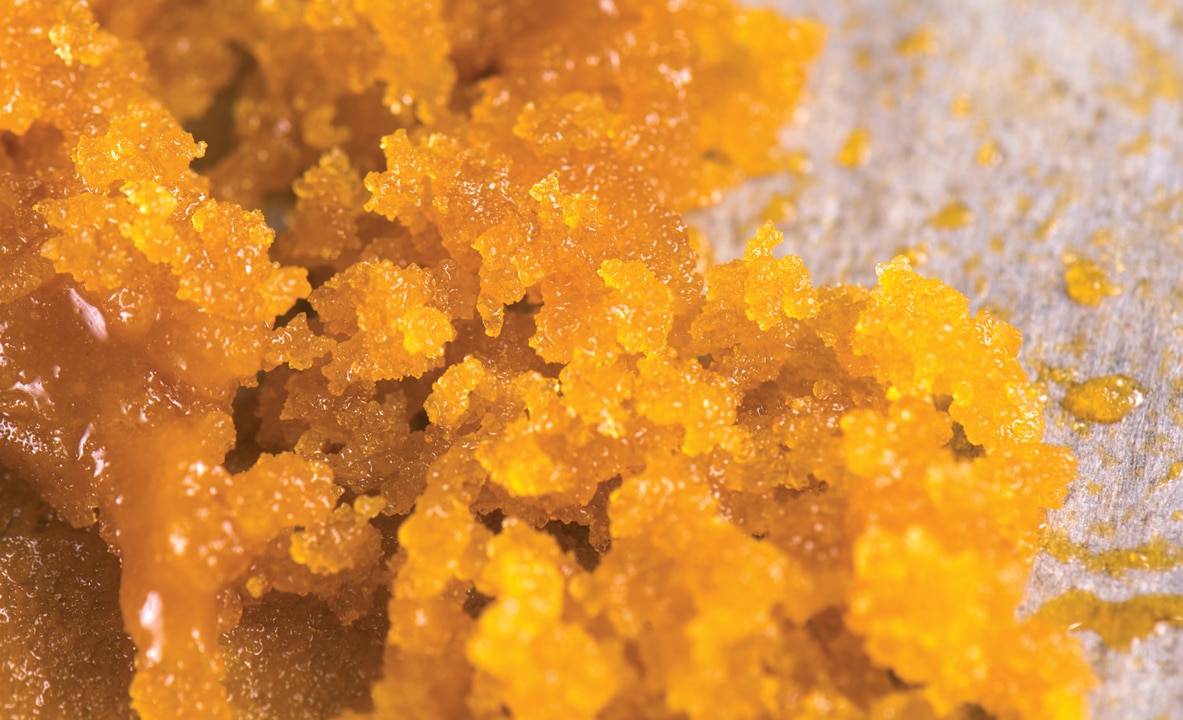 Oral Health Care for Marijuana Users
As more states legalize some form of cannabis, clinicians need to be knowledgeable about its use, effects on health, and considerations for clinical practice.
As more states legalize some form of cannabis, clinicians need to be knowledgeable about its use, effects on health, and considerations for clinical practice
PURCHASE COURSE
This course was published in the March 2018 issue and expires March 2021.
The authors have no commercial conflicts of interest to disclose.
This 2 credit hour self-study activity is electronically mediated.
OBJECTIVES
Discuss the legal status of marijuana use across the United States.
List the types of cannabis and methods of use.
Identify the adverse effects of cannabis use on systemic health and oral health.
Explain the implications of obtaining consent for care in patients who use marijuana.
---
Although the medical and recreational use of cannabis is illegal at the federal level, as of January 2018, 30 states and the District of Columbia have legalized marijuana for medical and/or recreational use (Table 1).
1
With this expansion of legalization, the number of individuals consuming marijuana has increased and many users may be more comfortable disclosing their cannabis habit. In 2015, 22 million individuals reported having used some type of cannabis within the past month, and the number of registered medical marijuana patients is estimated at 2 million (Figure 1).
2,3
As such, oral health professionals need to be knowledgeable about cannabis use, the various forms available, and its effects on oral and systemic health.
Patients living in states where medical use is legal may consume marijuana to manage pain, anxiety, depression, migraine headaches and/or sleep problems.4 Synthetic oral tetrahydrocannabinol (THC) medications, such as nabilone and dronabinol, are prescribed to reduce nausea and vomiting related to chemotherapy and treatment of acquired immune deficiency syndrome.5,6 Nabiximol oromucosal sprays can help reduce pain and muscle spasticity in patients with multiple sclerosis, spinal cord injuries, fibromyalgia, rheumatoid arthritis and post-traumatic stress disorder.6 Children and adolescents with drug-resistant epilepsy have experienced a decrease in seizure occurrences with the use of cannabidiol (CBD).7
Types of Marijuana
Weed, hash, and hash oil are the three basic types of cannabis used for recreational and medicinal purposes.8 Each type contains more than 85 cannabinoids found within the plant, with THC and CBD being the most well-known.9 THC is the primary psychoactive compound of the plant and it can create paranoia or anxiety.9 CBD is nonpsychoactive, meaning it does not produce the typical high associated with cannabis use.1 Weed consists of the leaves and buds of the female Cannabis sativa and Cannabis indica plants.9 Hash is made from the resin of the C. sativa and C. indica plants.2 The resin is dried into blocks, producing an oily, yet solid, substance.9,10 Hash oil is the most potent form of cannabis and requires only a small amount to produce effects. The average THC potency concentration in weed is 1% to 5%, compared to hash at 5% to 15%, and hash oil at 20% or greater.11
Cannabis can be consumed in four methods: inhalation, orally, topically and in suppositories/tampons. Cognitive impairment is caused by the inhalation and oral forms, but not by the topical or suppository/tampon methods.
Inhalation
The most common method of marijuana use is via cigarettes (or joints). Marijuana can also be smoked in a pipe or a bong that filters the smoke through a liquid, such as water. A cigar can be hollowed out and the tobacco replaced with marijuana; this is referred to as a blunt. Marijuana can also be smoked through bubblers, which are mini-bongs, or through hookah pipes.12,13
The inherent risks associated with smoking have encouraged many users to seek alternative methods, such as vaping;14 this is when a fine mist — generated by heating the marijuana rather than burning it — is inhaled. The cartridge inserted into the vape pen may contain 150, 200 or 300 mg of THC, with each puff releasing 1.5 to 3.0 mg.15 Users who vape often prefer the quick onset of effects (8 minutes, on average) and the ability to determine the dosage.16 Dabbing is another way to inhale marijuana. This method uses hash oil that is made into a wax. Placed in a glass pipe or bong, the wax is heated to produce a vapor. Dabbing produces an intense high that can provide a powerful dose of THC. The dabbing method can be dangerous due to the heating of glass, which can cause explosions and generate chemical inhalants.17
Oral Forms
Edible and oral types of marijuana can be taken as a capsule or administered sublingually. Marijuana can also be added to foods or beverages. Unlike smoking, vaping or dabbing, edibles must be digested and metabolized before the user feels the effects. Edibles can present a dosing challenge and their intensity is much greater, causing full-body, psychoactive effects, with long duration times.16
The pill forms of marijuana can be prescribed to treat vomiting and nausea.5,6 The capsule dronabinol contains THC in sesame oil.13 Negative effects have been reported, including difficulty keeping the pill down during periods of vomiting, onset time and cost.16 One advantage of the pill form is reduced exposure to the carcinogens found in marijuana smoke.
Other oral forms of cannabis include tinctures or oromucosal sprays that are applied sublingually. A highly concentrated and very potent mixture of liquid cannabis can be dropped (tinctures) or sprayed under the tongue for a rapid response (in 5 to 30 minutes). Although sprays can cause a burning sensation and irritate the tissues, users have reported an appreciation of their portability and discreetness.13,16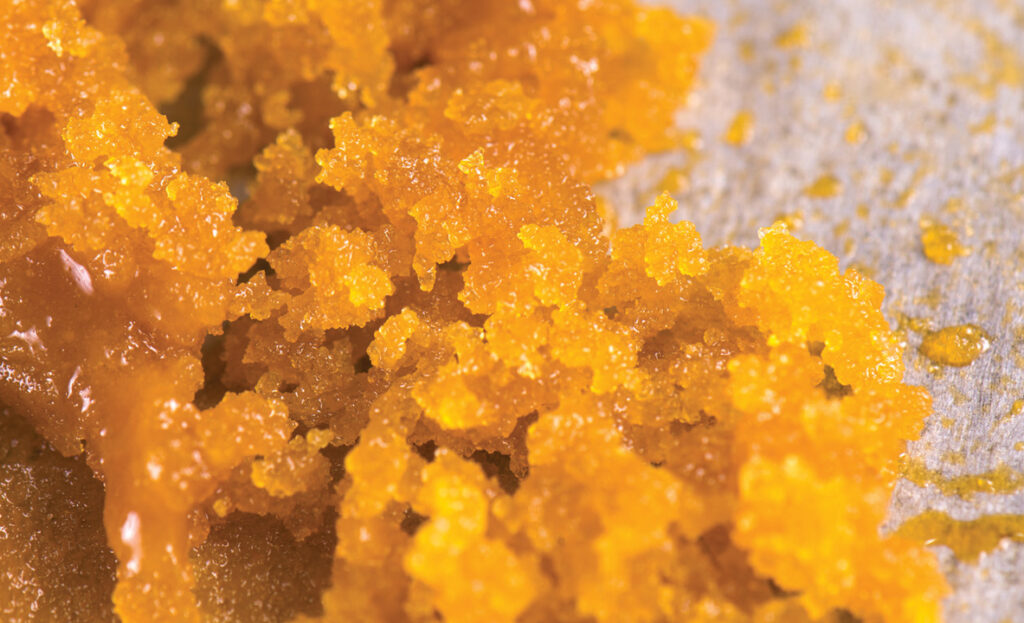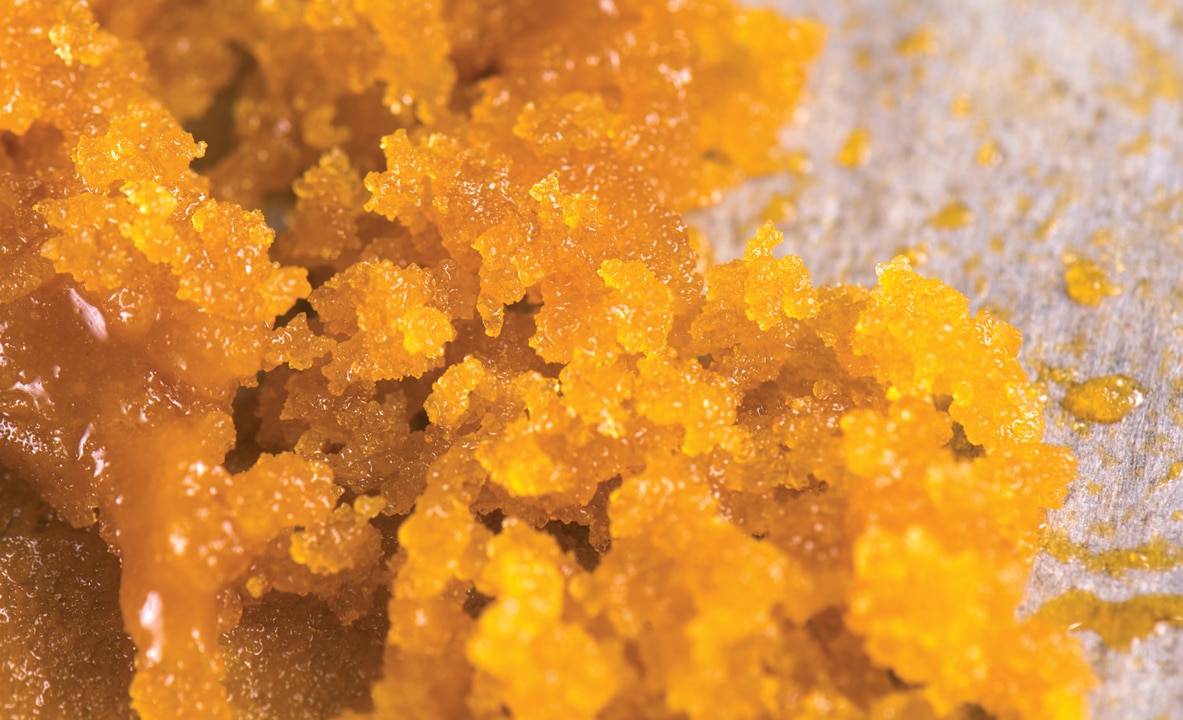 Topical and Alternative Forms
Some cannabis delivery methods, such as topical creams and oils, can provide localized pain relief and decreased in­flammation without cerebral stimulation. This is an ex­cellent option for patients who need pain relief, but wish to remain clearheaded.18
Cannabis suppositories that can be inserted vaginally, like a tampon, may help reduce severe menstrual cramping, while those inserted rectally may reduce nausea. These serve as alternatives for patients who cannot tolerate edibles or are opposed to smoking, vaping or dabbing.18 Rectal cannabis suppositories have an efficiency rate between 50% to 70%, and produce predictable effects.18 This differs from inhaled cannabis, which is about 10% to 25% efficient (depending on amount and frequency smoked, vaped or dabbed).18 Similarly, the edible forms of cannabis are approximately 20% efficient, with inconsistent effects.18
Adverse Effects
While public acceptance of marijuana continues to grow, its use can cause physical, psychological, cognitive and psychosocial effects.19 This risk of addiction is significantly greater with adolescent onset use versus adult onset use.19,20 Systematic reviews and research studies have found that marijuana use may be related to other complications, such as myocardial infarction (MI), ischemic stroke and emboli, acute kidney injury, seizures, psychiatric problems (such as psychosis, mania, paranoia, self-harm and suicidal behaviors), hyperemesis, respiratory problems (including wheezing, shortness of breath, cardiopulmonary disorder, spontaneous pneumothorax and increased lung cancer risk), nervous system disorders, and relapse of multiple sclerosis symptoms. Additional reported effects include tachycardia, nausea, dizziness, xerostomia, fatigue, confusion, loss of balance, hallucination, impaired executive functioning, processing speed, social functioning, and driving ability. Other reported effects include low academic achievement, poor job performance and increased likelihood of using illicit drugs.19,21–35 Studies have shown that cannabis smoking decreases psychomotor skills and alters the activity of the brain involved in cognition.35–37 Zalesky et al38 demonstrated that cannabis use during adolescence and early adulthood is hazardous to the white matter of the developing brain, affecting cognition and memory, and increasing the risk of psychosis, depression and anxiety disorders.
Oral Care Considerations
Cannabis use also impacts oral health. Chronic marijuana smokers have poorer oral health than the general population, often presenting with higher decayed, missing and filled teeth index scores, more plaque and poor gingival health.39,40 Inflammation of the gingiva may appear erythemic, with leukoplakic patches. Rawal et al41 reported two cases of patients with a history of marijuana use and associated gingival enlargement, similar to phenytoin-induced enlargement. As noted, another side effect of smoking marijuana is xerostomia. Smoking and chewing cannabis can lead to changes in the oral epithelium, called cannabis stomatitis.40 Leukoedema and hyperkeratosis are other symptoms that oral health professionals should look for during the intraoral assessment. As inhaled cannabis users are at greater risk for oral cancer, clinicians need to perform a thorough inspection of the oral soft tissues, paying careful attention to the anterior floor of the mouth and tongue.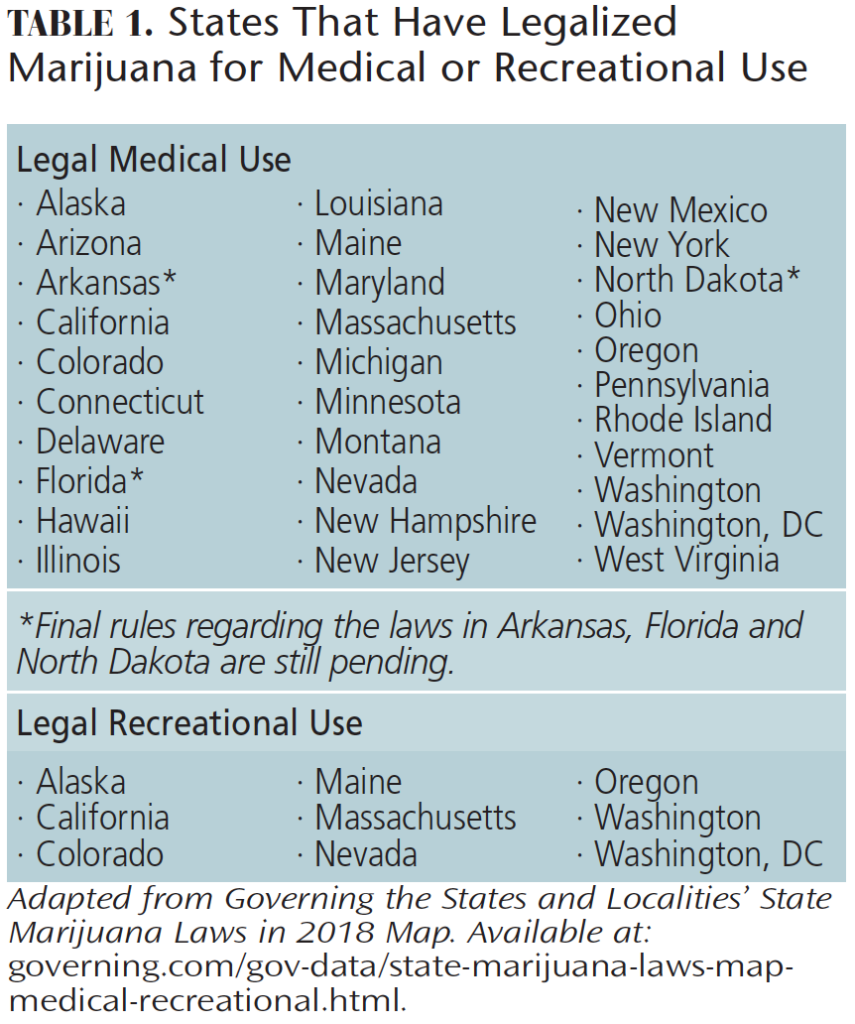 Although rare, smoking cannabis has been associated with MI. The risk of MI increases fivefold in the first hour after inhaling cannabis.42 This may be caused by an elevated oxygen demand in an environment in which oxygen has been depleted due to carboxyhemoglobin, which will increase heart rate, blood pressure and vasospasm.31,42 As such, local anesthesia with epinephrine should be administered with caution to patients who have recently used marijuana. A thorough medical history should be reviewed, and vital signs should be recorded prior to treatment.43 Precautionary measures should be taken with patients who present with tachycardia, as serious acute cardiac effects may occur.43 It is unclear how long cannabis is detectable in the body and how long the effects of consumption last. Therefore, oral health professionals should be aware that cannabis may still be present in a patient's system upon the individual's report of recent use.
Consent for Care
Cannabis can impair decision-making, memory and behavior, which impacts a patient's ability to provide proper consent for treatment. Determining whether a patient who has disclosed marijuana use on his or her health history can provide consent to care presents a legal challenge for oral health professionals.44
As with any medication use, full disclosure is encouraged. Patients may avoid mentioning their cannabis use if they feel the oral health professional will be judgmental. Patients may also feel they are being punished if the clinician refuses to see them once cannabis use has been disclosed. On the other hand, practitioners are obligated to provide dental care in a safe manner, using professional judgement to determine if the patient has the cognitive ability to consent for treatment.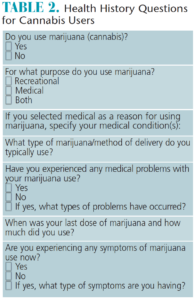 First, a comprehensive assessment of care should be conducted, including a review of social, dental and medical histories. The assessment should detail the type of cannabis used. Clinicians should also record vital signs, take appropriate radiographs, chart extra/intraoral tissues, and assess periodontal and caries risks.45 After assessment, the treatment plan can be developed in collaboration with the patient. The clinician should explain the potential negative interactions that could occur between local anesthesia or nitrous oxide and cannabis.44 For patients who use medical marijuana, clinicians may wish to consult with the patient's physician so oral health and medical professionals can work together to provide coordinated, comprehensive care. Patients should be educated about their increased risk for oral disease and the options for treatment.
Questions concerning cannabis use should be asked (Table 2). Depending on the type of cannabis and whether the drug remains in the patient's system, clinicians must determine whether the patient is legally competent to consent to care, as not all forms of cannabis cause cognitive impairment. The patient's responses should be documented in the chart. Regardless of the legal status of marijuana where patients reside, if they are cognitively impaired, they are not legally authorized to consent to care and clinicians would be prudent to postpone treatment.44,45 A patient using medical marijuana may have a caregiver who holds a power of attorney and can consent to care. However, practitioners would still need to consider the risk of drug interactions if the patient has cannabis in his or her system.
Intoxicated Patients
Patients who have recently used marijuana may present with signs of intoxication, including the odor of marijuana, tachycardia, orthostatic hypotension and/or dry mouth. Symptoms may manifest as impaired concentration and attention, decreased reaction time, euphoria, relaxation, paranoia, anxiety, increased appetite or nausea.46 Patients who present with symptoms of intoxication, abnormal vital signs, for whom an accurate health history cannot be obtained, or who are experiencing respiratory depression (respiratory rate < 12), hypoxemia, hypotension, tachycardia, symptomatic hypoglycemia, suicidal ideation, or significant withdrawal symptoms, should be referred immediately to a higher level of care.46 Emergency medications in an acute care setting may be indicated.46
Conclusion
With 30 states and the District of Columbia legalizing marijuana for medical and/or recreational use, and several more states considering it, oral health professionals should be knowledgeable about its use and potential impact on health. This includes the various types of marijuana and methods of use, as well as the effect cannabis can have on patients. Additionally, clinicians should be congnizant of the oral implications and risks associated with its use.
The clinical environment should promote open discussion, allowing patients to feel safe to disclose their cannabis use, which, in turn, will help oral health professionals provide care in the safest manner possible.
References
Governing the States and Localities. State Marijuana Laws in 2018 Map. Available at: governing.com/gov-data/state-marijuana-laws-map-medical-recreational.html. Accessed February 8, 2018.
Substance Abuse and Mental Health Services Administration. Key Substance Use and Mental Health Indicators in the United States: Results from the 2015 National Survey on Drug Use and Health. Available at: samhsa.gov/data/sites/default/files/NSDUH-FFR1-2015/NSDUH-FFR1-2015/NSDUH-FFR1-2015.pdf. Accessed February 8, 2018.
Marijuana Policy Project. Medical Marijuana Patient Numbers. Available at: mpp.org/issues/medical-marijuana/state-by-state-medical-marijuana-laws/medical-marijuana-patient-numbers/. Accessed February 8, 2018.
Ogborne AC, Smart RG, Weber T, Birchmore-Timney C. Who is using cannabis as a medicine and why: an exploratory study. J Psychoactive Drugs. 2000;32:435–443.
Bostwick JM. Blurred boundaries: the therapeutics and politics of medical marijuana. Mayo Clin Proc. 2012;87:172–186.
Howard P, Twycross R, Shuster J, Mihalyo M, Wilcock A. Cannabinoids. J Pain Symptom Manage. 2013;46:142–149.
Devinsky O, Marsh E, Friedman D, et al. Cannabidiol in patients with treatment-resistant epilepsy: an open-label interventional trial. Lancet Neurol. 2016;15:270–278.
Versteeg PA, Slot DE, van der Velden U, van der Weijden GA. Effect of cannabis usage on the oral environment: a review. Int J Dent Hyg. 2008;6:315–320.
Rella JG. Recreational cannabis use: pleasures and pitfalls. Cleve Clin J Med. 2015;82:765–772.
U.S. Department of Justice Drug Enforcement Adminstration. Drugs of Abuse. Available at: dea.gov/pr/multimedia-library/publications/drug_of_abuse.pdf. Accessed February 8, 2018.
U.S. Department of Transportation. Marijuana-Impaired Driving: A Report to Congress. Available at: nhtsa.gov/sites/nhtsa.dot.gov/files/documents/812440-marijuana-impaired-driving-report-to-congress.pdf. Accessed February 8, 2018.
U.S. Drug Enforcement Administration. Drug Fact Sheet: Marijuana. Available at: dea.gov/pr/multimedia-library/publications/drug_of_abuse.pdf#page=74. Accessed February 8, 2017.
National Institute on Drug Abuse. Marijuana/Cannabis. Available at: dea.gov/druginfo/factsheets.shtml. Accessed February 8, 2018.
Tashkin DP. Effects of marijuana smoking on the lung. Ann Am Thorac Soc. 2013;10:239–247.
National Institute on Drug Abuse. Marijuana: Drug facts. Available at: drugabuse.gov/publications/drugfacts/marijuana. Accessed February 8, 2018.
Huestis MA. Human cannabinoid pharmaco­kinetics. Chem Biodivers. 2007;4:1770–1804.
Stogner JM, Miller BL. Assessing the dangers of "dabbing:"mere marijuana or harmful new trend? Pediatrics. 2015;136:1–3.
Hutton H. Beyond THC: exploring the topical uses of cannabis. J American Herbalists Guild. 2014;12(3):40–44.
Feeney KE, Kampman KM. Adverse effects of marijuana use. Linacre Q. 2016;83:174–178.
Chen CY, Storr CL, Anthony JC. Early-onset drug use and risk for drug dependence problems. Addict Behav. 2009;34:319–322.
Volkow ND, Baler RD, Compton WM, Weiss SR. Adverse health effects of marijuana use. N Engl J Med. 2014;370:2219–2227.
Wang T, Collet JP, Shapiro S, Ware MA. Adverse effects of medical cannabinoids: a systematic review. CMAJ. 2008;178:1669–1678.
Gibbs M, Winsper C, Marwaha S, Gilbert E, Broome M, Singh SP. Cannabis use and mania symptoms: a systematic review and meta-analysis. J Affect Disord. 2015;171:39-47.
Faber G, Smid HG, Van Gool AR, Wunderink L, van den Bosch RJ, Wiersma D. Continued cannabis use and outcome in first-episode psychosis: data from a randomized, open-label, controlled trial. J Clin Psychiatry. 2012;73:632–638.
Kuepper R, van Os J, Lieb R, Wittchen HU, Hofler M, Henquet C. Continued cannabis use and risk of incidence and persistence of psychotic symptoms: 10 year follow-up cohort study. BMJ. 2011;342:d738.
Arseneault L, Cannon M, Poulton R, Murray R, Caspi A, Moffitt TE. Cannabis use in adolescence and risk for adult psychosis: longitudinal prospective study. BMJ. 2002;325:1212–1213.
Large M, Sharma S, Compton MT, Slade T, Nielssen O. Cannabis use and earlier onset of psychosis: a systematic meta-analysis. Arch Gen Psychiatry. 2011;68:555–561.
Marconi A, Di Forti M, Lewis CM, Murray RM, Vassos E. Meta-analysis of the association between the level of cannabis use and risk of psychosis. Schizophr Bull. 2016;42:1262–1269.
Jouanjus E, Lapeyre-Mestre M, Micallef J, French Association of the Regional A, Dependence Monitoring Centres Working Group on Cannabis C. Cannabis use: signal of increasing risk of serious cardiovascular disorders. J Am Heart Assoc. 2014;3:e000638.
Mukamal KJ, Maclure M, Muller JE, Mittleman MA. An exploratory prospective study of marijuana use and mortality following acute myocardial infarction. Am Heart J. 2008;155:465–470.
Mittleman MA, Lewis RA, Maclure M, Sherwood JB, Muller JE. Triggering myocardial infarction by marijuana. Circulation. 2001;103:2805–2809.
Wolff V, Lauer V, Rouyer O, et al. Cannabis use, ischemic stroke, and multifocal intracranial vasoconstriction: a prospective study in 48 consecutive young patients. Stroke. 2011;42:1778–1780.
Martinasek MP, McGrogan JB, Maysonet A. A systematic review of the respiratory effects of inhalational marijuana. Respir Care. 2016;61:1543–1551.
Whiting PF, Wolff RF, Deshpande S, et al. Cannabinoids for medical use: a systematic review and meta-analysis. JAMA. 2015;313:2456–2473.
Battistella G, Fornari E, Thomas A, et al. Weed or wheel! FMRI, behavioural, and toxicological investigations of how cannabis smoking affects skills necessary for driving. PLoS One. 2013;8:e52545.
Li MC, Brady JE, DiMaggio CJ, Lusardi AR, Tzong KY, Li G. Marijuana use and motor vehicle crashes. Epidemiol Rev. 2012;34:65–72.
Asbridge M, Hayden JA, Cartwright JL. Acute cannabis consumption and motor vehicle collision risk: systematic review of observational studies and meta-analysis. BMJ. 2012;344:e536.
Zalesky A, Solowij N, Yucel M, et al. Effect of long-term cannabis use on axonal fibre connectivity. Brain. 2012;135:2245–2255.
Cho CM, Hirsch R, Johnstone S. General and oral health implications of cannabis use. Aust Dent J. 2005;50:70–74.
Darling MR, Arendorf TM. Review of the effects of cannabis smoking on oral health. Int Dent J. 1992;42:19–22.
Rawal SY, Tatakis DN, Tipton DA. Periodontal and oral manifestations of marijuana use. J Tenn Dent Assoc. 2012;92:26–31.
Gunawardena MD, Rajapakse S, Herath J, Amarasena N. Myocardial infarction following cannabis induced coronary vasospasm. BMJ Case Rep. 2014;12:2014.
Malamed SF. Handbook of Local Anesthesia. 6th ed. St. Louis: Elsevier; 2013.
Grafton SE, Huang PN, Vieira AR. Dental treatment planning considerations for patients using cannabis: A case report. J Am Dent Assoc. 2016;147:354–361.
Henry RK, Goldie MP. Dental Hygiene: Applications to Clinical Practice. Philadelphia: F.A. Davis Co; 2016.
Donroe JH, Tetrault JM. Recognizing and caring for the intoxicated patient in an outpatient clinic. Med Clin North Am. 2017;101:573–586.
---
Featured image by CREDIT/ISTOCK/GETTY IMAGES PLUS
From Decisions in Dentistry. March 2018;4(3):41-44.