Online Program Makes Oral Care Recommendations Easy
Colgate's professional recommendation website connects patients with individually tailored oral care products.
Does this ever happen to you? You spend time advising your patient how to take care of her teeth and gingiva to remove the daily buildup of biofilm and prevent calculus, and you recommend products that will help reduce stain and whiten teeth (which is the only condition she asked about). Your clinical instructors would be so proud of your expert communication skills! 
Six months have passed and the patient returns with the same gingivitis, biofilm, stain and calculus. You ask if she used the therapies you recommended six months ago, and the patient doesn't remember you recommending anything. Instead of moving forward, the conversation is like running in place. There is a lot of activity, but the scenery is not changing.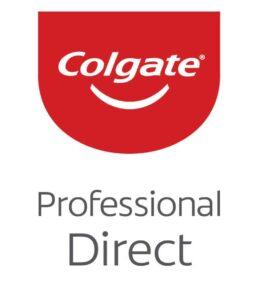 It is not that patients don't care about oral health; they are coming to your office, they care. There may be so much going on in their lives they simply forgot your recommendations, or are so overwhelmed by all the products at the store they continue to follow old habits. While you were giving your best clinical recommendations, patients were thinking of the birthday present they need to buy, the report due to their boss today, and perhaps getting a little panicky as they realize their meter is about to expire. 
Old habits are hard to break. Let's change things to achieve better outcomes. Try Colgate Professional Direct, a digital recommendation program to support your oral health conversations. In a few steps, you determine which products are the best fit for their self-care to complement your treatment plan. We know it can be ineffectual to give just any product recommendation — recommended products need to be personalized to each individual's needs to be truly effective. 
It is so easy. This is another part of the excellent service you already provide. There is no need for patients to remember your recommendations; with Colgate Professional Direct, they will get an email with your product suggestions. With a click, they can purchase the recommended oral care products, at a discount, and a box arrives at their home. There is no need to hunt for the right product looking for that key ingredient they just can't remember because you selected a particular mouthrinse, or that new power toothbrush and its killer app to address their specific condition and unique needs. 
Your conversation on the next appointment will focus on how much better their oral health is thanks to Colgate Professional Direct. Move the conversation forward. Go to pro.colgatedirect.com to learn more.
From Decisions in Dentistry. May 2021;7(5)24.