KOL Forum: Excelsior from PreXion
Three-Dimensional Imaging Unit Yields Outstanding Diagnostic Information.
Three-Dimensional Imaging Unit Yields Outstanding Diagnostic Information
Every dentist, whether young or seasoned, has had to make a diagnosis based on the evidence presented during the patient's clinical evaluation. Let's take the example of a middle-aged patient with a chief complaint of bite tenderness in a 12-year-old endodontically treated molar #30. Typically, a clinician's first line of diagnostic information would be a periapical X-ray, which is a two-dimensional image. Although the image quality proved diagnostically acceptable in this case, the radiograph was inconclusive, as there was no indication of a typical apical lesion.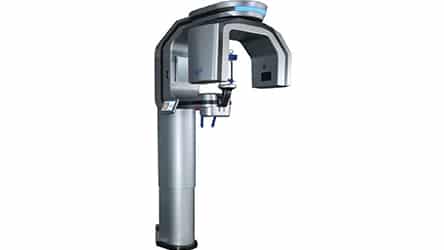 Like most dental professionals, I have switched from film X-rays to digital imaging, and have found three-dimensional (3D) cone beam computed tomography (CBCT) extremely rewarding. A dentist's ability to expand his or her diagnostic skills with 3D imaging is a powerful and necessary tool for many dental modalities. In fact, 3D imaging is quickly becoming a standard-of-care diagnostic tool.1
While there are many choices in 3D imaging units, the new PreXion Excelsior CBCT stands among the best. In terms of image clarity, the Excelsior couples a small (0.3 mm) focal point with a 0.1- to 0.2-voxel size;2 this unit also features a 1024 volume size and 360-degree gantry rotation. Advanced software allows the PreXion 3D Viewer to integrate flawlessly with any Windows PC on the network, so it can be viewed from any computer in the office.
In addition, there are no annual or additional-viewer licensing fees, which can save offices up to $6500 per year. Using a standard DICOM format, data files can be sent from any computer to a referring doctor or for creation of surgical guides. This is vital technology for implant treatment planning, as it allows clinicians to assess bone quality/quantity and angulation, as well as vital anatomical structures to avoid. Equipped with 48 preset options, the Excelsior's advanced design and enhanced software reduce radiation dosage by 30% without compromising image quality.
Now, back to the failing, 12-year-old endodontically treated molar. Advances in the latest imaging technology offer diagnostic capability not available with older CBCT machines. For example, the 7-year-old CBCT unit that I previously used would not have revealed the necessary information to answer the question: "endodontic retreatment of this tooth, or extraction with socket preservation?" The PreXion Excelsior provided the sharpest, smallest image detail to expose a vertical palatal root fracture and the extent of the abscess' anatomical borders.
In our practice, we use CBCT in place of standard panoramic X-rays. The radiation dose is similar, and with the extra information available, a dentist's diagnostic skills will elevate dramatically. Our patients are amazed by this technology, and it gives them a far greater understanding of any issues they may be experiencing.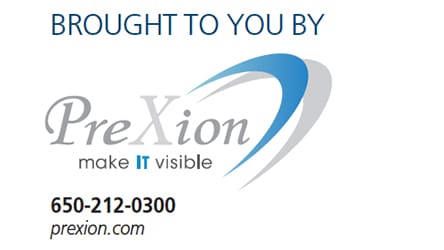 ---
REFERENCES
Makdissi J. 3D Imaging: the role of cone-beam computed tomography in dentistry: special reference to current guidelines. Br Dent J. 2012;213:287.
Liedke GS, da Silveira HE, da Silveira HL, Dutra V, de Figueiredo JA. Influence of voxel size in the diagnostic ability of cone beam tomography to evaluate simulated external root resorption. J Endod. 2009;35:233–235.
From Decisions in Dentistry. May 2017;3(5):57.