Dependable Implant for Every Indication
Implant solutions from Glidewell.
FEATURES AND BENEFITS
Screw-Retained Crowns
Glidewell screw-retained crowns are an efficient, cement-free solution that minimizes chairtime for the final delivery appointment.
These restorations are created with computer aided design/computer aided manufacturing (CAD/CAM) technology to ensure a precise fit, quick seating, and a natural emergence profile.
Eliminate cement problems around implants and retrieve the restoration with ease.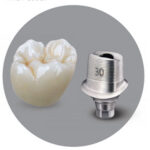 Implant Crowns and Custom Abutments
Designed and milled with the latest CAD/CAM technology for a precise fit and optimal contours.
Glidewell's expertise in implants and digital fabrication helps ensure a predictable result, esthetic gingival margins, and a lifelike restoration that patients will love.
Custom abutments feature new milled retention grooves and situate margins at or just below the gingival surface to ease crown delivery and cement cleanup.
Available in a wide array of high-strength, esthetic options.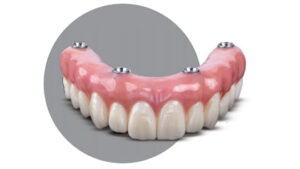 BruxZir Implant Prosthesis
Constructed from 100% monolithic zirconia, the BruxZir Implant Prosthesis offers a long-lasting, full-arch solution whether the clinical priority is strength or beauty — or both.
Now available in BruxZir Esthetic for patients with high esthetic expectations; its monolithic construction avoids the risk of fracturing the veneering material used in most premium full-arch restorations.
New and improved step-by-step protocol streamlines and simplifies the restorative process.
Includes a provisional implant prosthesis to confirm the restoration design.
BOTTOM LINE
With more than 2 million implant cases restored and a full range of cutting-edge restorative solutions, Glidewell offers practicing professionals beautiful, long-lasting results that providers and patients can depend on — all backed by Glidewell's 7-year warranty on implant restorations and 20-year warranty on custom abutments. To start your case or learn more about Glidewell's implant solutions, visit glidewelldental.com or call 866-497-3647.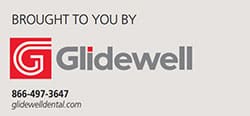 From Decisions in Dentistry. July/August 2020;6(7):25.