Clinical Insights: Transform More Lives Through Full-Arch Mastery
The Closing Institute's Full-Arch Growth Conference hosted by Progressive Dental provides attendees with insights into how to grow this dynamic niche in dentistry
The Full-Arch Growth Conference returns to the world-renowned Fontaine­bleau Resort in Miami on December 1 and 2. This two-day course is designed to help dental practitioners transform their practices into full-arch powerhouses. Several of the most sought-after speakers and clinicians in the country will share their secrets on how to approach this dynamic niche in dentistry.
Progressive Dental's founder and CEO Bart Knellinger will be the keynote speaker, discussing topics that include the top three mistakes practices make when marketing their full-arch services. Knellinger's lessons draw from his extensive experience and will help you avoid the pitfalls that plague other practices. He has helped some clients increase their arches from one or two a month to more than 50 arches per month in markets across the country. Many of the secrets and best practices Progressive Dental's clients use to generate full-arch success will be shared on stage in Miami at this conference.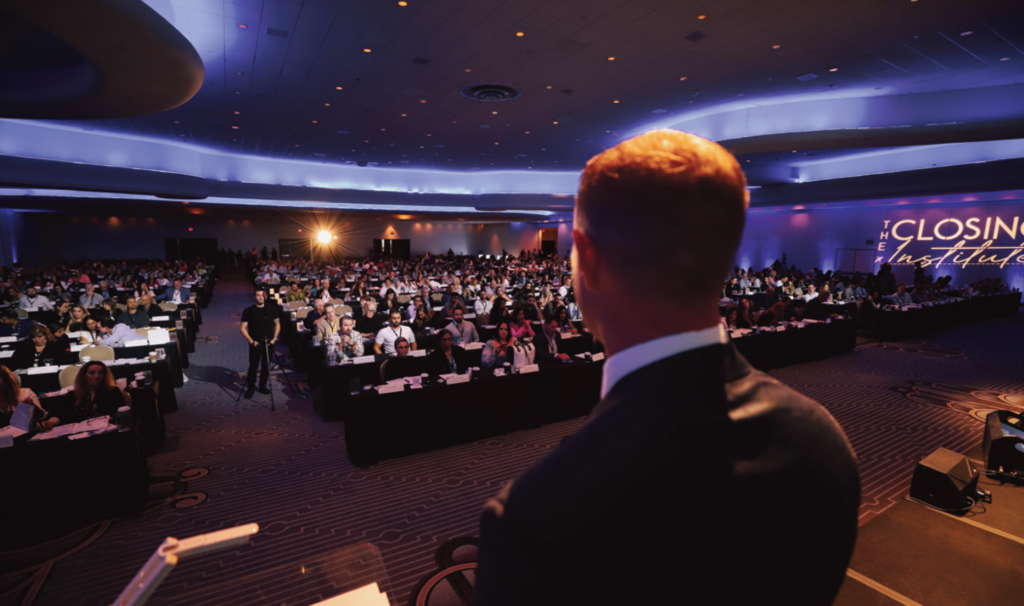 Avoid the Pitfalls
The three pitfalls of full-arch marketing are:
Lack of Compelling Assets. Advertising to your patient base is important for growing your business. However, doing so without creating compelling assets is ineffective. Patients need to see a better version of themselves through patient stories, transformations, and unique video and media assets that position your practice as the authority in full-arch dentistry.
Unrealistic Marketing Budgets. Setting a marketing budget is essential to avoid falling short of your expectations. Progressive Dental has done more full-arch focused marketing than any group in the world, managing hundreds of millions of dollars in implant advertising and collecting performance data across tens of thousands of arches done every year. These data have allowed Progressive Dental to reverse-engineer budgets, set performance metrics, and establish realistic parameters to achieve production goals.
Inefficient Sales Process. Closing cases in volume at a higher percentage requires a robust sales process that's set up for triage and patient prequalification. Without a comprehensive sales process, effective and consistent sales aren't attainable for practices looking to grow in full-arch dentistry.
Guest Speakers
The conference will also feature special guest speakers, including Coach Mike Krzyzewski (Coach K), Tim Grover, Molly Bloom, and Anthony Robles. They will share their life lessons and expertise to inspire and motivate attendees.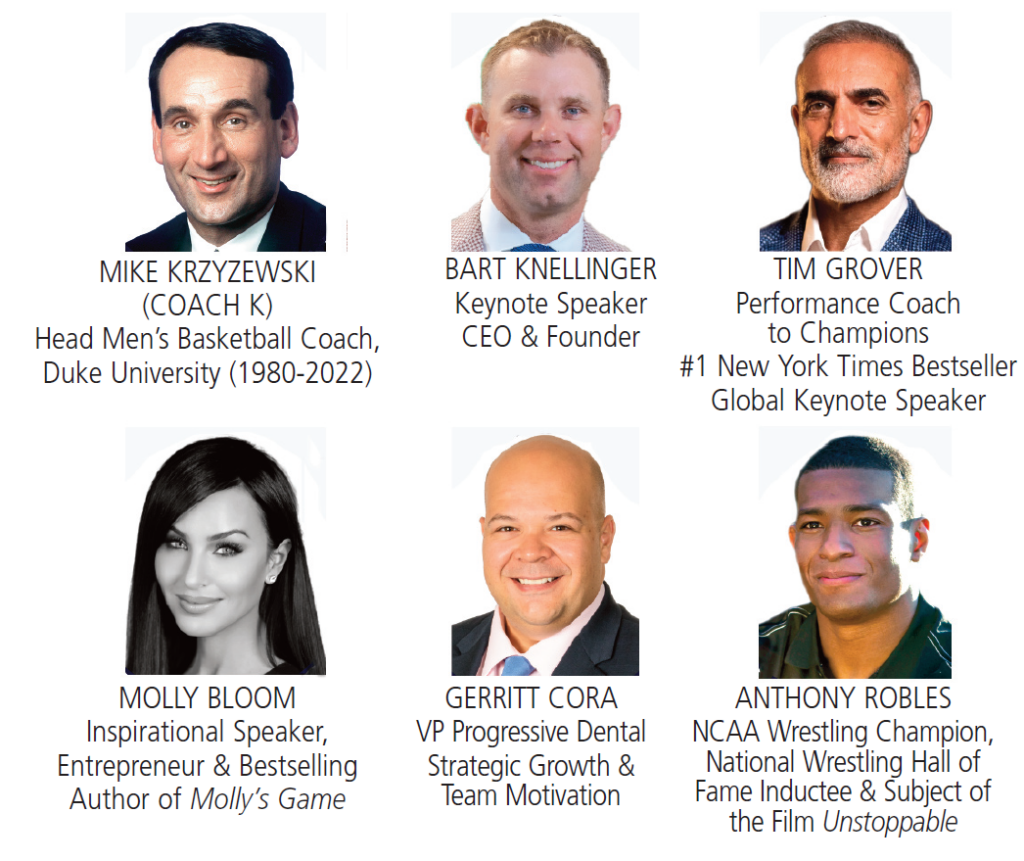 Join us at the Fontainebleau Resort in Miami to learn how to transform more lives through Full-Arch Mastery.
Progressive Dental
727-286-6211
progressivedentalmarketing.com
From Decisions in Dentistry. June 2023;9(6):26.