Bleaching Demand Due to Coffee, Tea, and Generation Z
Predicting that demand for tooth whitening will continue to rise, Arizton market analysts have projected a compound annual growth of 4% between 2020 and 2025. For professional tooth whitening (i.e., the in-office segment), researchers expect revenue to increase by 28% during this period.1 While it will be interesting to see if these trends hold given the pandemic's global impact on elective treatment, the factors leading to discolored teeth for the next generation of potential tooth-whitening patients — Generation Z — are not likely to change.

Born roughly between 1997 and 2012,2 Gen Z has enjoyed a definite advantage in access to preventive care thanks to the required pediatric dental benefit under the Affordable Care Act. But this generation is also forming lifestyle habits around known factors for tooth discoloration, including tobacco use and drinking coffee and tea. For example, recent National Youth Tobacco Survey data show a big jump in vaping3 among this population. In addition, while soda consumption is declining for teens, a third of Gen Zers are already regular coffee drinkers.4 Tea use by Gen Z has not been studied, but, overall, the popularity of ready-to-drink (bottled) tea is soaring.5
Marketers have long prized the teen and young adult market, as the lifestyle and brand preferences formed at these ages tend to become life-long habits. If Gen Z holds steady on tobacco use and continues to ditch soda for coffee and bottled tea, they may guarantee a bright future for professional and take-home tooth whitening.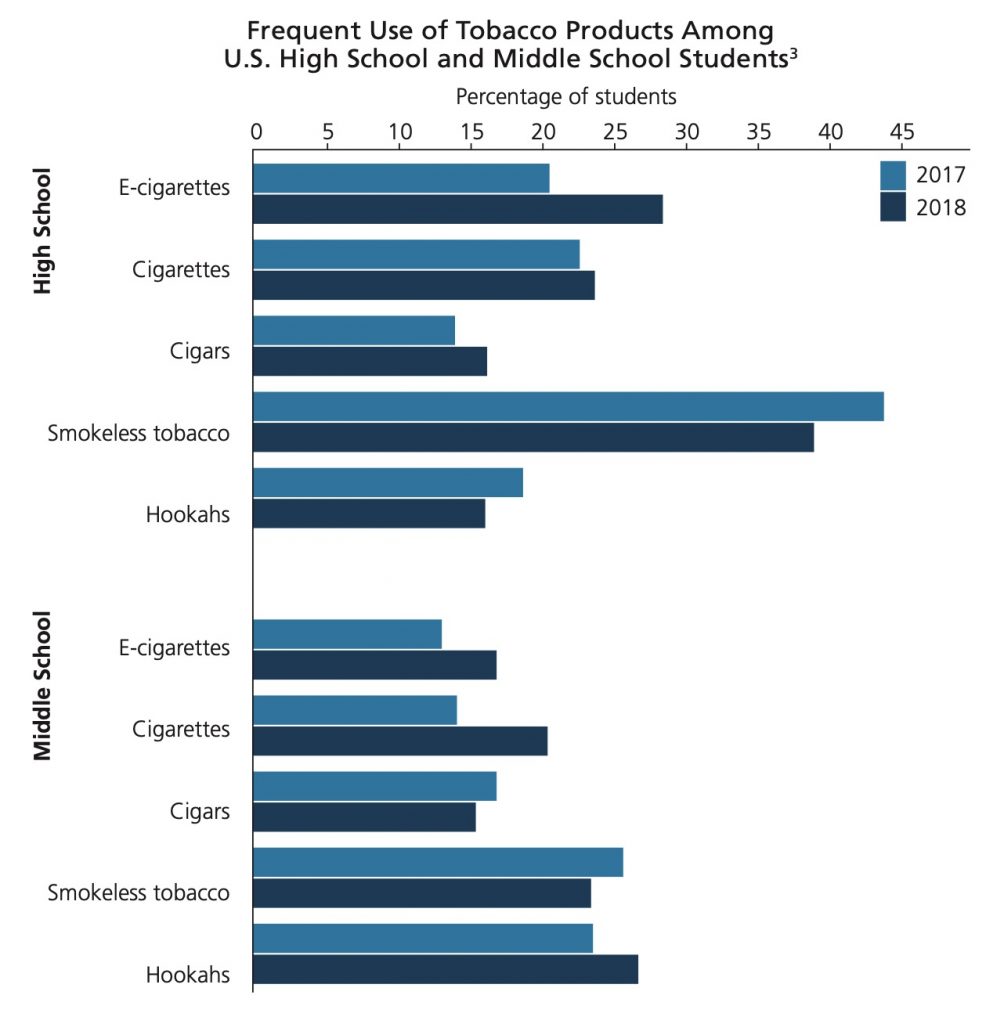 References
Arizton. Teeth Whitening Market — Global Outlook and Forecast 2020–2025. Available at: https:/​/​www.arizton.com/​market-reports/​teeth-whitening-market-analysis-report. Accessed September 11, 2020.
Dimock M. Defining generations: Where Millennials End and Generation Z Begins. Available at: https:/​/​www.pewresearch.org/​fact-tank/​2019/​01/​17/​where-millennials-end-and-generation-z-begins/​. Accessed September 11, 2020.
Gentzke AS, Creamer M, Cullen KA, et al. Vital Signs: Tobacco Product Use Among Middle and High School Students — United States, 2011–2018. MMWR Morb Mortal Wkly Rep. 2019;68:157–164.
National Coffee Association. National Coffee Data Trends 2019. Available at: https:/​/​nationalcoffee.blog/​2019/​06/​03/​infographic-whats-brewing-in-2019/​#more-11622. Accessed September 11, 2020.
Goggi PF. State of the U.S. Tea Industry: Review of 2019 and Look Forward for 2020. Available at: http:/​/​www.teausa.com/​teausa/​images/​USTA_​2019_​-_​2020_​Commentary.pdf. Accessed September 11, 2020.
From Decisions in Dentistry. October 2020;6(9): 46.