Benefits of Adopting In-House Design and Milling Technologies
The implementation of in-house prosthesis design and fabrication can increase productivity and case acceptance.
The clinical and marketing advantages of providing what's known as "same-day dentistry" can help any office stand out from the competition. By integrating intraoral scanning with in-office design and fabrication technology, dental practices can streamline restorative procedures, control quality and costs, and provide next-level care. In turn, patients are more likely to accept treatment plans, and share positive word of mouth about the speed and convenience of care.
While adding in-office design and manufacturing capability brings many benefits, it involves a learning curve and significant capital investment. Practice owners will want to consider not only the purchase price in light of their crown and bridge production, but also operating costs, software upgrades, computer system capabilities, maintenance/repairs, and any associated licensing or support fees.
Fortunately, in concert with advances in artificial intelligence, innovations in computer aided design/computer aided manufacturing (CAD/CAM) systems are helping to flatten the learning curve, while making the design and fabrication processes intuitively easier, faster and more precise.
DIGITAL WORKFLOWS
Under this workflow, once the intraoral scan is complete, the resulting data are imported into specialized software that is used to design various single-unit restorations (including crowns, inlays, onlays and veneers) and short-span multiunit prostheses, as well as provisional restorations and custom implant abutments.
Again, today's advances are simplifying this step, as new "stage-by-stage" design processes minimize the uncertainty associated with earlier software. This, too, speaks to the advantages of a digital workflow, as CAD/CAM prostheses allow precision restorations with excellent margins — some of which need little, if any, adjustment, thus enhancing chairside efficiency.
Of course, even with in-office design and milling capability, dentists can always outsource more complex cases to dental labs. This flexibility allows clinicians to keep all options open, thereby ensuring the highest level of care. For example, a lab-based master ceramist experienced in producing natural color and tooth proportion by hand-layering ceramic materials can prove beneficial in esthetically demanding cases.
While materials, as well fabrication and finishing processes, vary, modern milling systems can accommodate a variety of restorative solutions, such as zirconia, reinforced glass ceramics (including lithium disilicate), glass porcelain, porcelain-resin hybrid materials, nanohybrid composites, resin composites, titanium and polymethyl methacrylate. In addition, chairside milling can enhance implant treatment outcomes, as participating offices can offer custom abutments and appliances crafted in-house.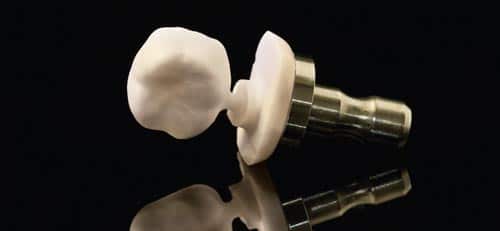 DENTAL TEAM COMMITMENT
Adopting same-day dentistry involves additional considerations in terms of staffing related to design and in-house fabrication. With proper training, auxiliary staff can handle scanning, restoration design, and milling, while the dentist provides quality control and cares for other patients. At the appropriate time, the provider then delivers the restoration. In other instances, the dentist may wish to be hands-on throughout the data capture, design, and manufacturing steps so as to have complete control over the workflow. 
In order to harness the full advantage of these technologies, under either scenario the most efficient practices will have trained each team member to be conversant in all phases of in-house design and production so they can intelligently address patient questions. Toward this goal, clinicians can access training and technical support from software and equipment manufacturers, as well as seminars/webinars, workshops, clinic demonstrations, study clubs, and continuing education providers.
IN SUMMARY
Thanks to technological innovations, improved workflows and dropping prices, more offices are embracing in-house design and manufacturing. Compared to even five years ago, advances in software, hardware, artificial intelligence and materials have made today's in-office design and milling systems easier to navigate in clinical practice. By adding this capability to a practice's offerings, dentists can boost case acceptance and production, while simultaneously increasing patient convenience, satisfaction and, ultimately, word-of-mouth referrals.
In this sense, digital dentistry has extraordinary potential to push the boundaries of care to the next level.
From Decisions in Dentistry. April 2022;8(4)22.