American Dental Association Provides FAQ on Vaccinations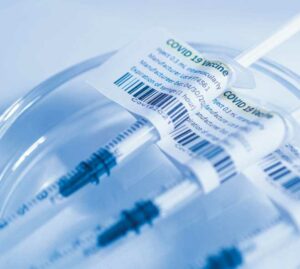 The American Dental Association (ADA) has published an FAQ on vaccination requirements for dental teams that provides guidance on questions pertaining to paid time off, mask wearing, and other practice areas pertinent to the COVID-19 pandemic. Dentists can learn whether they can request team members to show proof of vaccination, or what they can do if an employee refuses to be vaccinated. Other questions addressed in the "COVID-19 Vaccines in the Dental Workplace: FAQs for Practice Owners," include:
Can I require my employees to get COVID-19 vaccines?
If I require my staff to be vaccinated, must I provide paid time off for them to receive the shot(s)? Or pay for time off in the case of side effects?
Can I inform patients that my staff members are vaccinated?
The FAQ also explores reasonable accommodations for team members with disabilities, including pregnancy-related disabling health conditions, and employees with religious beliefs, practices or observances that prevent them from receiving the vaccine. For more information, visit ada.org.
From Decisions in Dentistry. December 2021;7(11)6.