Envista Completes Acquisition of Carestream Dental's Intraoral Scanner Business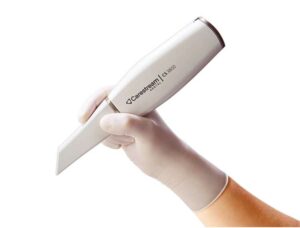 Envista Holdings has announced the acquisition of Carestream Dental's intraoral scanner business. As previously announced, this business will be rebranded as DEXIS and will operate as part of the Envista equipment and consumables segment.
Envista CEO Amir Aghdaei notes, "We are very excited to add a suite of world-class intraoral scanners and software to our portfolio. Intraoral scans are often the first step in the digital workflow and critical to many high-value dental procedures, including implants, prosthetics and aligners. This acquisition further enables us to partner with dental professionals to improve patients' lives by digitizing, personalizing and democratizing dental care."
The business acquired does not include Carestream Dental's imaging equipment or practice management businesses.
ABOUT ENVISTAEnvista is a global family of more than 30 trusted dental brands, including Nobel Biocare, Ormco and Kerr, united by a shared purpose: to partner with professionals to improve lives. Envista helps its customers deliver the best possible patient care through industry-leading dental consumables, solutions, technology, and services. Our comprehensive portfolio, including dental implants and treatment options, orthodontics, and digital imaging technologies, covers a wide range of dentists' clinical needs. With a foundation comprised of the proven Envista Business System (EBS) methodology, an experienced leadership team, and a strong culture grounded in continuous improvement, commitment to innovation, and deep customer focus, Envista is well equipped to meet the end-to-end needs of dental professionals worldwide. For more information, please visit www.envistaco.com.