VITA North America Mourns the Loss of VITA Owner and President Henry R. J. Rauter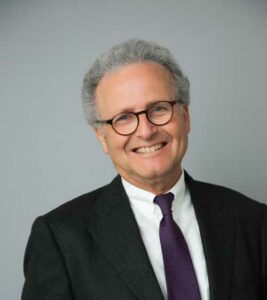 VITA Zahnfabrik is mourning the loss of its owner and president Henry R. J. Rauter, who passed away on Jan. 8, 2022 at the age of 76, surrounded by his family. For more than 40 years, Henry Rauter guided and shaped VITA Zahnfabrik through his tremendous passion, pioneering spirit and entrepreneurial vision.
After completing his degree in law, Rauter joined the family business based in Bad Säckingen, Germany in 1973, representing the third generation. He successfully expanded VITA into a leading company in the dental industry and was dedicated to achieving significant progress in the field. Consistently developing better solutions for prosthetics in both function and esthetics was something he regarded as his personal mission in life. He was confident that the best solutions could only be achieved through mutual cooperation. As a result, proximity to users and their needs, as well as knowledge exchanges with experts, always took center stage in his work.
Thanks to his progressive mindset and commitment to driving progress with a focus on sustainable user orientation, Rauter forged innovative pathways and set new standards with VITA. Shade competence was particularly close to his heart. With the introduction of the VITA SYSTEM 3D-MASTER, he raised the bar in terms of tooth shade determination and reproduction. Under his leadership, the company's pioneering role in esthetic prostheses with prosthetic teeth was expanded further, its expertise in the field of veneering ceramic was broadened, and the world's first CAD/CAM material was launched.
Rauter made a significant contribution to the development of the dental industry through his entrepreneurial endeavors and creative force, earning him international recognition. He was not only highly respected within the dental industry, but also by his more than 600 employees. His knowledge and prowess, his values and his loyalty made him a true role model in every respect. Henry Rauter and his life's work will not be forgotten.