Benco Dental Announces the Appointment of Two New Board Members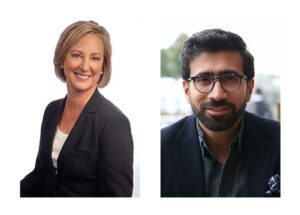 Benco Dental, an independent distributor of oral healthcare technology and supplies, announces the appointment of board members Suzanne M. Burns from Spencer Stuart and Icreon CEO Himanshu Sareen, two global powerhouses in the areas of human capital strategy and future-facing digital innovation, respectively.
"We are pleased Suzanne and Manny will join our board. Their experience as highly skilled professionals perfectly complements the backgrounds and talents of our existing board members," said Anthony M. Romano, lead independent board director.
As a global leadership advisory firm, Spencer Stuart advises companies on human capital strategy, leadership, and culture transformation. Burns specializes in accelerating talent impact in the areas of industrial digital technology, B2B distribution and B2B marketing.
Sareen founded Icreon with a vision to deliver real digital innovation to client organizations, and has stewarded it from a basement startup to a 350-person, full-service agency working with some of the most recognizable global brands. As a notable source on trends in business and technology, he has contributed thought leadership to top media outlets, including CNBC, BBC, and FOX Business.