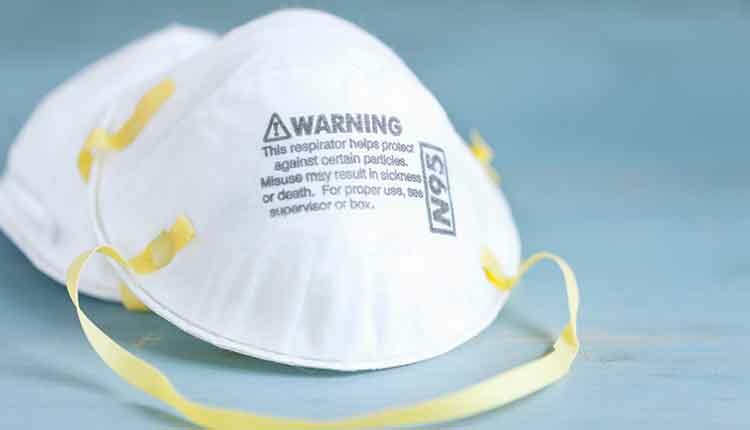 Research Reveals Low Rate of COVID-19 Among Dental Hygienists
The American Dental Hygienists' Association (ADHA)  and American Dental Association (ADA) have partnered for the first time to conduct a study on the prevalence of COVID-19 among United States dental hygienists.
The American Dental Hygienists' Association (ADHA)  and American Dental Association (ADA) have partnered for the first time to conduct a study on the prevalence of COVID-19 among United States dental hygienists, as well as examine infection prevention and control procedures and any associated trends, including employment data related to the global pandemic. This longitudinal study finds 3.1% of dental hygienists have had COVID-19 based on data collected in October 2020, which suggests dentists and dental hygienists can safely provide dental care during the pandemic. 
ADHA CEO Ann Battrell, MSDH, stated in a press release,  "The low infection rate shows us we can provide oral healthcare in a safe manner, which is critically important since the safety of dental hygienists and the patients they serve is of the utmost importance to ADHA and the dental hygiene profession."
The data reflect results from the first month of the study which surveyed a total of 4,776 dental hygienists from all 50 states and Puerto Rico between September 29 and October 8, 2020.  Of the survey participants, 149 respondents (3.1%) had been diagnosed with COVID-19, either through testing or by a medical professional, and they were not clustered in any particular geographic region, according to researchers.  The percentage is lower than other healthcare professionals in the US and similar to the rate among dentists, but slightly higher than the general population. 
"The dental team has been following strict infection control guidance since long before COVID-19," said Marcelo Araujo, DDS, MS, PhD, a senior author of the report, chief executive officer of the ADA Science and Research Institute, and ADA chief science officer in a press release. "This study is another proof point that dental care is safe for patients and dental professionals."
Despite having been designated at the beginning of the pandemic as high risk for COVID-19 by the Occupational Safety and Health Administration, this new study suggests oral healthcare teams can keep both themselves and their patients safe while delivering dental care. 
"We have made an absolute case that we can deliver collaborative oral healthcare with a team and keep the patients safe and keep practitioners safe. This is compelling research that will make federal regulators less likely to condemn dentistry as an unsafe practice for all of us," said Kathleen O'Loughlin, DMD, MPH, executive director of ADA during a virtual February 24 webinar where panelists spoke to the research findings. "Science and evidence says we are doing okay in terms of safety and efficacy," she added.
The research papers, published by The Journal of Dental Hygiene, is the first large-scale collection and publication of US dental hygienists' infection rates and infection control practices related to COVID-19, according to ADA.
In the first study focused on COVID- prevalence and related practices among dental hygienists in the US, more than 99% of respondents who practiced dental hygiene reported their primary dental practice had at least one enhanced infection prevention or control efforts in response to the pandemic. The majority of respondents wore eye protection, masks, protective coverings, and gloves during dental procedures.
But there were some variations in the level of personal protective equipment (PPE) adherence to US Centers for Disease Control and Prevention (CDC) guidance, explained JoAnn Gurenlian, RDH, MS, PhD, AFAAOM, ADHA Return to Work Task Force chair, and a lead author of the research.
"What we found was adherence to CDC guidelines was highest among those who were most concerned about COVID-19, had more years of experience as dental hygienists, or had higher levels of supplies of N95s," she said during the webinar.
These findings show there is room for improvements in use of PPE while treating patients. 
The second manuscript examined respondents' attitudes toward working as dental hygienists during a pandemic, and employment rates of dental hygienists during the COVID-19 pandemic, finding that 8% of dental hygienists had left the workforce since the onset of the pandemic. Of this group, nearly 60% left the workforce voluntarily, with the main reason being general concerns over COVID-19. Other reasons cited include safety measures in the workplace (12.7%) and childcare issues (10.7%). Additionally, 11.2% reported they no longer wanted to work as a dental hygienist, while 41% were furloughed or laid off or permanently let go.
"Many of the hygienists who reported they left work did so voluntarily and I think that is an important thing to understand. There's a difference being furloughed or let go from a practice then voluntarily stepping away from a practice," said Gurenlian, who explained many of those who voluntarily left their positions did so because they wanted to take a break away from dental hygiene until the pandemic was better controlled (48.3%).
"The good news is, the infection rate data shows that dental hygiene care can be delivered safely. And, with vaccine availability we may see more opportunities for dental hygienists to return to practice," said Gurenlian, professor and graduate program director in the Department of Dental Hygiene at Idaho State University, and a contributor to Decisions in Dentistry. 
According to the authors of the report, COVID-19 has led to a reduction in the dental hygienist workforce that is likely to persist until the pandemic is under control. The portion of respondents who indicated viewing this as a permanent leave from the workforce was 0.5%.
Another major takeaway from this study was the finding that a correlation exists between how much PPE (N95 masks) was on hand and the level of concern dental hygienists felt about risk of transmission for both themselves and patients. 
The key takeaway: PPE matters.
"The more PPE in stock at hand in dental offices did alleviate some of the concerns around transmission," said Marko Vujicic, PhD, chief economist and vice president of the ADA's Health Policy Institute.
The ADHA and the ADA will continue to work together to track infection rate data and the impact of COVID-19 on dental professionals.