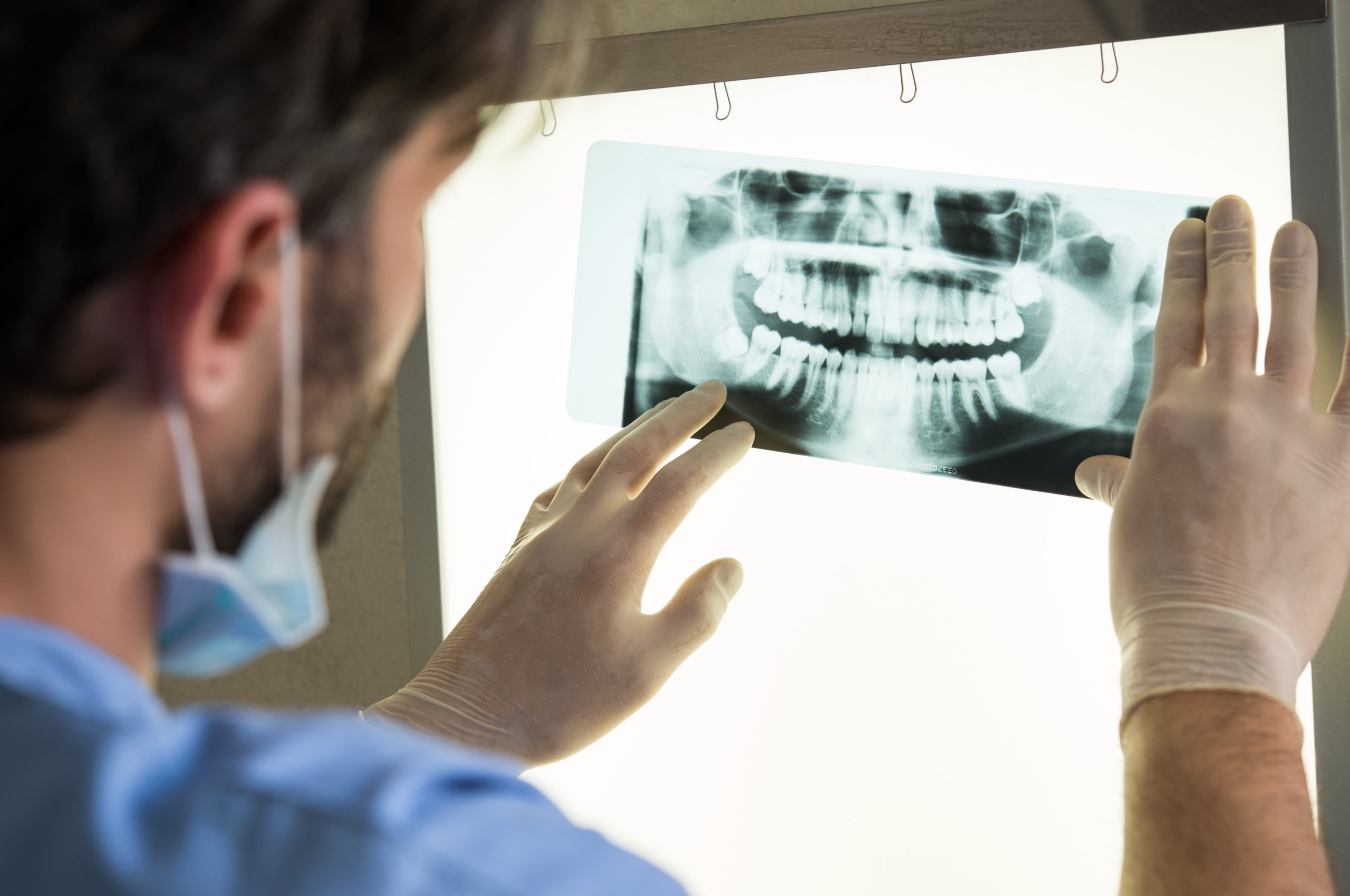 Artificial Intelligence Could Help Dentists Diagnose Problems
An artificial intelligence (AI) program that scans dental images may someday serve as an aid to diagnosis.
An artificial intelligence (AI) program that scans dental images may someday serve as an aid to diagnosis. An interdisciplinary team from Tufts University School of Dental Medicine and School of Engineering is creating an AI program that could alert clinicians to dental images that require follow-up.
In their project, researchers used a systematic way to describe abnormalities in terms of their margins, internal architecture, and the effect on adjacent structures to make a decision regarding appropriate categorization. The goal was to "train" the AI to understand how the team used the descriptive terms, and next select the category based on the set of descriptions.
"There are approximately 300 trained oral and maxillofacial radiologists in the country, which limits the number of practices that has access. There is also a limitation to how many images can be interpreted by the radiologist in a given day, month, or year" explains Aruna Ramesh, DMD, a professor in the Department of Diagnostic Sciences at Tufts University School of Dental Medicine, and associate dean for academic affairs. " If AI could be utilized to scan every image methodically to flag areas of concern for the dentist, this would not only improve efficiency in terms of time, it would also minimize errors made due to time constraints or inexperience.  Only flagged images could then be sent for a consult, reducing cost and time for the clinician and patient."
Ramesh explained for AI to be effective, its training must be effective, which includes providing a large dataset in terms of quantity and quality; meaning, it contains a large number of images, as well as representation of different kinds of abnormality within the dataset. The training also needs to include a logical method that can be used to arrive at the categorization of an abnormality so it assists clinical decision-making, thereby enhancing care.
The project used panoramic images that were normal or had developmental, benign, malignant, or inflammation abnormalities. After analyzing each, the researchers would select descriptors from a drop-down menu after shading the area they were describing. The sequence of steps had to be consistent for each image. They then used a subset of the images to train the AI system, after which AI was allowed to scan the images to apply what it had learned.
"AI has the capacity to learn the expert opinions and diagnosis from being trained on large sets of images that could help ensure regions of interest are not missed by the human observer," says Karen Panetta, PhD,  a professor of electrical and computer engineering at Tufts University School of Engineering, and dean of graduate education. "The real power in this project is that it can process and analyze the images much faster than a human, so it can offer diagnostic service accessibility to healthcare providers that may typically send images off if they don't have in-house dental radiologists."
Clinicians must stay informed on proper technique to help prevent common radiographic errors. Correct receptor placement and patient cooperation are essential to ensure radiographs are accurate. But human errors do occur.  Using AI in a supportive role can benefit the diagnostician.
The system is also being used as an educational tool to train dental students. "With the advent of COVID, getting clinical experience is going to limit the number of patients student-dentists can observe. This allows them to practice their diagnostic skills, as well as exposes them to a variety of scenarios they may not see in the clinic," says Panetta.
With a working prototype, the next step is to test the system with more dental students and expand the training set to include as many diverse images as possible. The final step will be adapting the system for different disciplines for use as a training tool.