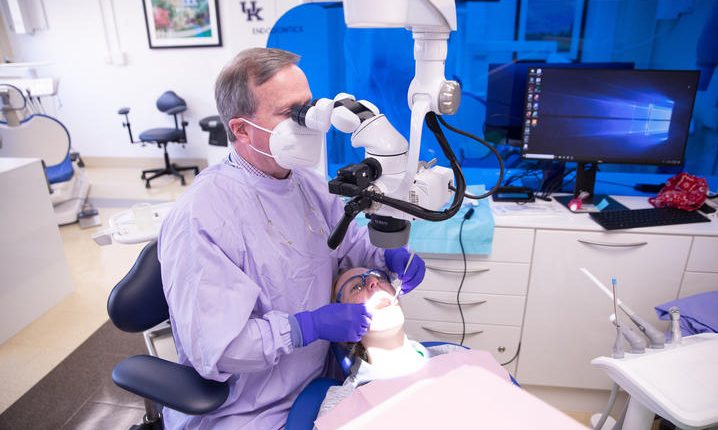 University of Kentucky's Upgrades Supports Planned 2-Year Endodontic Residency Program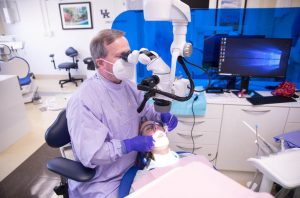 The University of Kentucky College of Dentistry's Division of Endodontics recently completed renovation efforts on its endodontic suite. Participants in the Endodontic Scholar Program and third-and four-year dental students utilize the suite to provide advanced endodontic care to UK Dentistry patients. Featuring the latest technology, the upgraded clinic will also support the school's plans to launch an accredited, 24-month endodontic residency program.
The college's Division of Endodontics, led by Alfred H. Wiemann, DMD, MS, chief of the Division of Endodontics, and Mark A. Schachman, DMD, director of graduate endodontics, oversees endodontic didactic education, clinical training and patient case support, and also manages the college's current, one-year postdoctoral endodontic scholar offering.
"This renovation allows the clinic to provide superior care to patients, as well as a better educational experience," notes Wiemann. The renovated suite houses surgical operating microscopes, surgical ultrasonic units, the latest in chairside technology, and ready access to cone beam computed tomography. Advanced training, paired with leading-edge technology, provides more treatment options to save teeth that otherwise might need to be extracted. The adjoining endodontic conference room allows for both the observation and discussion of cases being addressed in the clinic in real-time.
"The integration of the microscopes, with their high-power magnification and enhanced visualization, along with chair-mounted monitors, allows for a different dimension in educating dental students on the complexities of endodontic treatment through observation," says Sierra B. Nunn, DMD, a 2019 graduate of the UK College of Dentistry and current Endodontic Scholar Program participant.