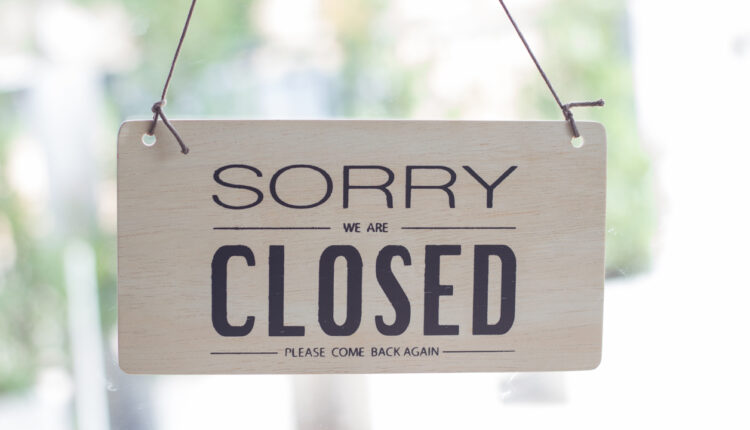 Can At-Risk Minnesota Dental Clinics Avoid Permanent Closure?
As dental offices remain closed in some states due to shelter-in-place orders, some clinics may never reopen once these orders are lifted. This is a concern of the Minnesota Dental Association (MDA).
As dental offices remain closed in some states due to shelter-in-place orders, some clinics may never reopen once these orders are lifted. This is a concern of the Minnesota Dental Association (MDA), which has sent Gov. Tim Walz a letter requesting he expand the eligibility of a small business loan program to include state dental clinics. 
On March 17, Minnesota dental clinics began following the American Dental Association's recommendation to postpone nonurgent dental procedures and remain open only for emergency procedures due to the COVID-19 pandemic. Since that time, dentists and dental hygienists have voiced concerns about the effect extended closures will have on the dental industry, as many worry they will not have a job or practice to return to once the Minnesota stay-home order is scheduled to be lifted on May 3. 
"Dental clinics are under serious financial strain while simultaneously staying open to provide emergency services to lessen the burden on emergency rooms. While dentists are doing their part to support the intent to protect providers and Minnesotans, while preserving personal protective equipment and resources, they are working on how to plan for the future and avoid financial failure," says Carmelo Cinqueonce, MDA executive director, an association that represents nearly three quarters of practicing dentists in the state.
On March 24th, the MDA sent a letter to Gov. Walz requesting dental clinics be included in his March 23 Executive Order 20-15. The order created a small business loan program during the COVID-19 peacetime emergency in which dental offices have access to loans ranging from $2,500 to $35,000. Currently, dental clinics are not eligible to access these loans.
The Governor has not responded to the letter, according to the MDA. But some good news may be on the horizon as a bill was recently filled in Minnesota to provide some financial relief to dental clinics. The bill, SF 4512, would provide Minnesota clinics with grants of up to $10,000 to provide emergency dental care during the state's peacetime emergency order.  In order to receive a grant, dental clinics must accept any patient in need of emergency services, regardless of financial limitations or insurance status; provide access to a dentist 24/7 for emergency dental services, and provide a telephone number on the clinic's website for patients to call in case of an emergency.
According to the MDA, dental clinics may still be in trouble of permanently closing depending on how long the restrictions last.
"While we believe that grants could help dental clinics and may help some dental clinics more than others, this is just one avenue to helping alleviate some of the strain," the MDA states.
In Minnesota, 93.2% of dental clinics are open, but only seeing emergency patients. For these clinics, they currently are seeing 5% or less of their total patient volume. Additionally, 81.4% reported that they are getting 5% or less of what is typical for their collected fees, according to Cinqueonce.
Based on these numbers, the MDA believes many dental clinics are at high risk of closing. And dental clinics in rural areas and clinics whose patient population relies heavily on medical assistance is expected to be impacted by the limitations because medical assistance reimbursement rates are so low. 
The closures will have an impact on access to dental care, and put many oral health professionals out of work. Although Minnesota has some of the best oral health outcomes, disparities still exist in rural areas, amongst low-income children and adults, underserved populations, and older adults.
"Access to care is already an issue, particularly for those on medical assistance who can face long wait times to get into the dentist or are unable to find one altogether. We fear that if dental clinics have to shut their doors, it will exponentially increase the access issue," Cinqueonce says. 
Staying afloat during the pandemic is front of mind for dental clinic directors who are operating under strict limitations. A recent national poll conducted by the American Dental Association's Health Policy Institute1 found by the end of April, 4% of dental clinics nationally did not think they could sustain their practice, 18% by the end of June, and 46% by the end of August if the current restrictions on dental practices were to continue through the end of April, June or August.
The MDA and its Government Affairs Team have been actively working to help dental clinics weather this storm by: 
Advocating for the inclusion of dental clinics in a state created small business loan program that was created by Executive Order 20-15. More than 1,200 dentists sent emails to their state representatives and the governor asking that dental clinics be eligible for the loans. 

Working on legislation that will create a grant program for dental clinics providing emergency services. They would be able to receive up to $10,000 in grant funding. 

Advocating for and were successful in getting an extension on the provider tax payment to the state. 
The association continues to work with other dental groups, including the Minnesota Board of Dentistry, on envisioning how dental clinics may be able to reopen their doors.
REFERENCE
American Dental Association Health Policy Institute.

COVID-19: Economic Impact on Dental Practices (Week of April 6 Results). Available at:

https://surveys.ada.org/reports/RC/public/YWRhc3VydmV5cy01ZThkZDViMDA3YTZhODAwMTAzZTViZTgtVVJfNWlJWDFFU01IdmNDUlVO

. Accessed April 29, 2020.