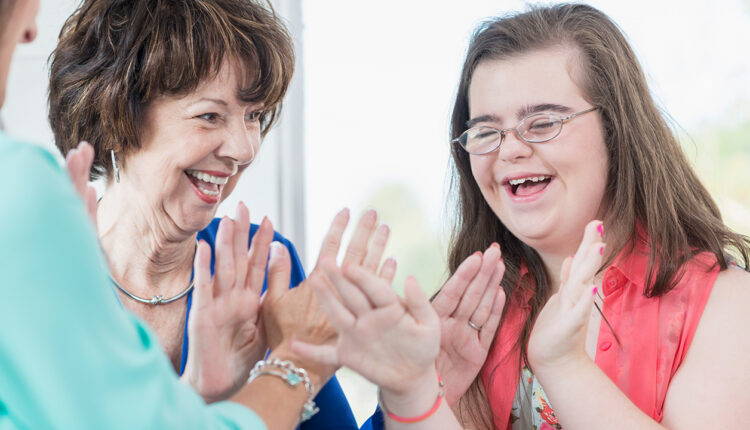 How NYU College of Dentistry Is Addressing a Major Health Challenge
Individuals with special needs often face barriers to dental care for reasons ranging from financial or cultural barriers to sensory impairments. New York University's (NYU) College of Dentistry's Oral Health Center for People with Disabilities intends to remove those roadblocks by providing care to individuals with physical, cognitive, or developmental disabilities at the new dedicated […]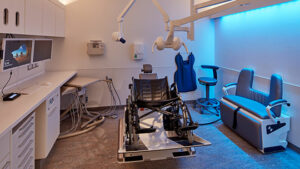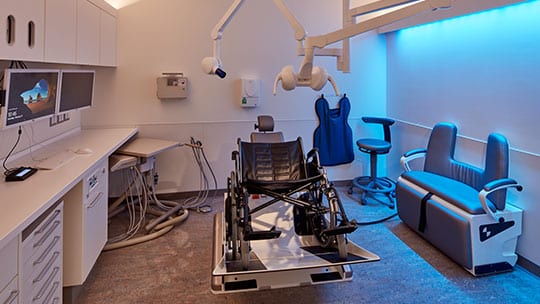 Individuals with special needs often face barriers to dental care for reasons ranging from financial or cultural barriers to sensory impairments. New York University's (NYU) College of Dentistry's Oral Health Center for People with Disabilities intends to remove those roadblocks by providing care to individuals with physical, cognitive, or developmental disabilities at the new dedicated treatment center.
Designed to serve New York City's estimated 950,000 patents with disabilities, the $12 million center also gives senior dental students hands-on experience in treating individuals with disabilities. Starting in June, all dental students will complete a 6-week clinical rotation through the center, providing treatment under faculty supervision.
"With this patient population growing and living long lives, it is imperative they be given the same opportunities to receive good oral health care just like any other American," says Ron Kosinski, DMD, clinical director of the NYU College of Dentistry Oral Health Center for People with Disabilities. "We are simply removing barriers to care by understanding and addressing their needs in the most respectful and dignified way."
The 8,000-square-foot center houses nine treatment rooms and two fully equipped sedation suites where inhaled and intravenous sedation can be administered under the supervision of anesthesiologists. NYU College of Dentistry faculty with knowledge in treating patients with disabilities and multidisciplinary faculty, including a nurse and social worker, are also onsite.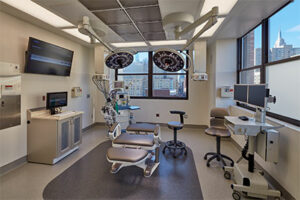 The center uses a wide array of adaptive equipment created through collaborative efforts between several NYU colleges. For instance, a multisensory room—designed as part of a joint effort between NYU College of Dentistry, NYU Tandon School of Engineering, and NYU Steinhardt School of Culture, Education, and Human Development—offers an immersive environment to help anxious patients relax.
"The center addresses barriers by bringing a team together that will aid patients in seeking oral health care," notes Kosinski. "We utilize desensitization, conventional treatment modalities, and sedation and anesthesia as viable therapeutic alternatives."
Patients can receive a full scope of services at the clinic, including basic dental care, endodontics, oral and maxillofacial surgery, orthodontics, pediatric dentistry (for children up to age 14), implant dentistry, periodontics, and prosthodontics.