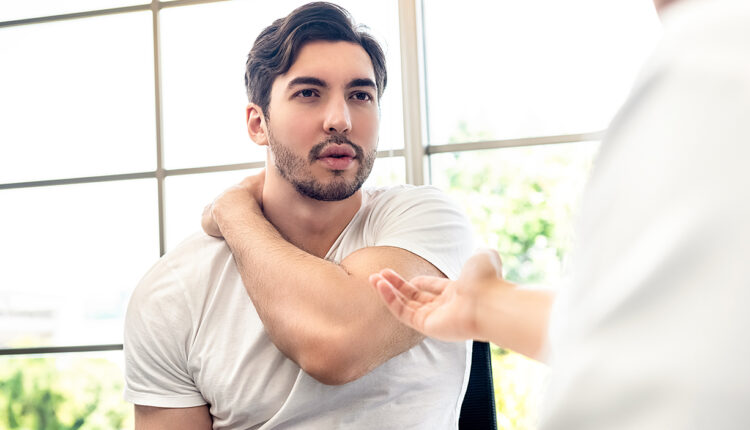 How Physical Therapists Are Helping Dental Students Break Bad Habits
Oral health professionals must implement proper body mechanics to prevent musculoskeletal disorders (MSDs), injuries that are common among dentists and dental hygienists. Faculty in the Herman Ostrow School of Dentistry at the University of Southern California (USC) in Los Angeles and the USC Division of Biokinesiology and Physical Therapy have implemented a program to instill […]
Oral health professionals must implement proper body mechanics to prevent musculoskeletal disorders (MSDs), injuries that are common among dentists and dental hygienists. Faculty in the Herman Ostrow School of Dentistry at the University of Southern California (USC) in Los Angeles and the USC Division of Biokinesiology and Physical Therapy have implemented a program to instill better working habits in dental students to support their efforts to achieve fulfilling careers without aches and pains.
A lecture on the importance of proper body mechanics has been provided to students for several years, but this year Kenneth Kim, DPT, instructor of clinical physical therapy in the USC Division of Biokinesiology and Physical Therapy and Jin-Ho Phark, DDS, Dr med dent, associate professor of clinical dentistry in the Division of Restorative Sciences in the Herman Ostrow School of Dentistry of USC, decided to take it a step further.
"We see so many dental students in our clinic and they complain about a variety of issues from headaches, and carpal tunnel, to nerve pain, and temporomandibular disorders. We want to provide them with more ways to help to manage their symptoms by giving them some tools to minimize or even prevent this from happening," says Kim.
The program's overall mission is to help student's break bad habits before they take a toll on the clinician.
"Sometimes the pain is not so bad in the beginning stages but once they get into private practice and work 6 to 8 hours a day, 4 to 5 days a week, then those problems manifest and may lead to early retirement, or lead to more problems later on," Phark says. "Prevention is very important."
Faculty and third-year physical therapy students observed dental students as they worked in the preclinical simulation lab under the new ergonomics and body mechanics collaboration. For 5 weeks (2 hours in the morning and 2 hours in the afternoon), dental students received guidance on proper body posture and positioning.
The main recommendations made by the physical therapists were to set up the environment by repositioning the patient, positioning the chair, positioning the instruments, and practicing these skills outside of the clinic, so that when they are inside the clinic, it is more natural. Students were also encouraged to get comfortable using loupes, position patients depending on the target surface, maintain appropriate arm positioning, and take breaks to stretch.
Making small adjustments like these can help clinicians break those bad habits over time. Implementing the Core Four, exercises, pursuing complementary therapies, and applying ergonomic practices can also be helpful in the management and prevention of MSDs.
Featured image by KRITCHANUT/ISTOCK/GETTY IMAGES PLUS