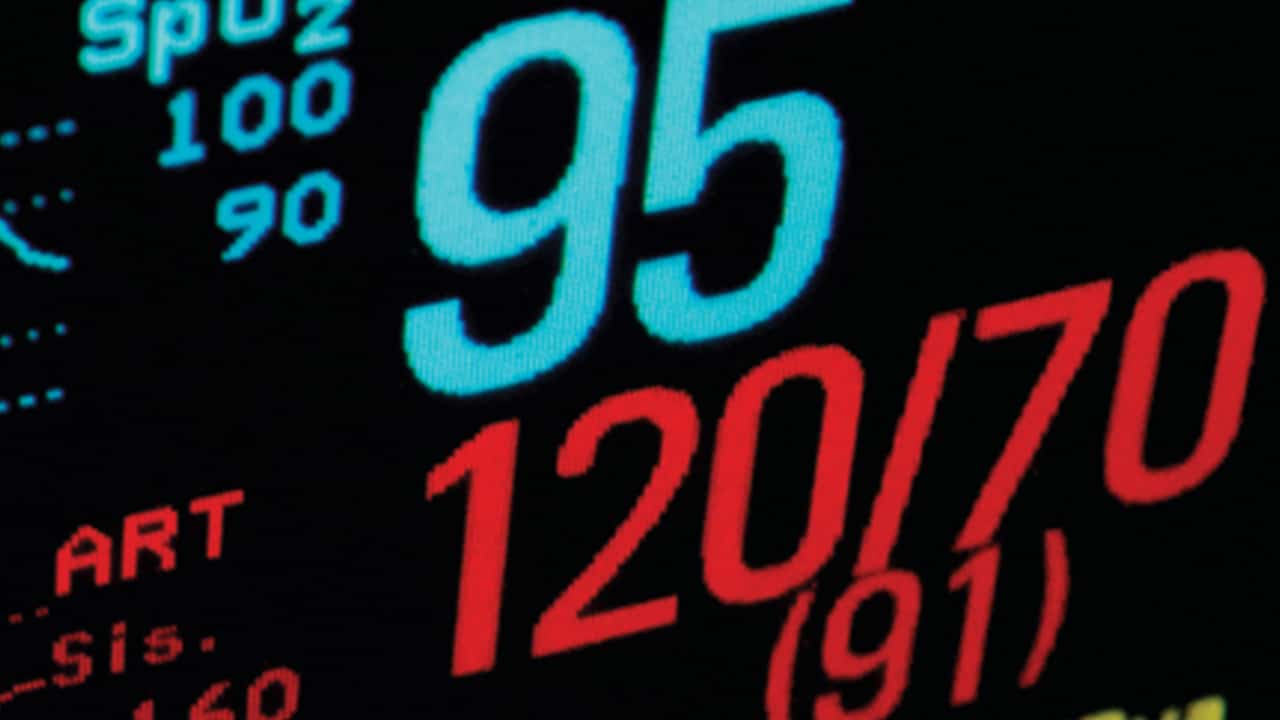 Poor Oral Health May Be Linked to Blood Pressure Control
Individuals who take medication for high blood pressure should consider placing oral health at the top of their priority list, according to a recent study that found patients with healthier mouths experienced better outcomes in therapies targeting hypertension and periodontal disease. Those with periodontitis, however, were less likely to present with healthy blood pressure levels.
Published in the American Heart Association's journal Hypertension, the study builds on past research focused on the association between periodontal disease and blood pressure. These most recent results emphasize the oral-systemic link, as gingival inflammation extends beyond the oral cavity. "With the awareness that good cardiovascular health appears to pass also through the mouth, patients should be encouraged to report signs of periodontitis to the dentist or periodontist, as well as to their physician," says Davide Pietropaoli, DDS, PhD, of the University of L'Aquila in Italy, the study's lead author.
Analyzing medical and dental records of more than 3,600 individuals with high blood pressure, researchers determined those with healthier gingiva had lower blood pressure and responded better to blood pressure-lowering medications than those with periodontitis. Compared with patients in good oral health, individuals with periodontal disease were 20% less likely to reach healthy blood pressure ranges, according to the study.
Patients with severe periodontitis had an average systolic pressure 3 mmHg higher than those with good oral health. Subjects with periodontal disease and untreated hypertension experienced an average systolic pressure up to 7 mmHg higher. The American College of Cardiology and American Heart Association's has established the high blood pressure range for individuals with hypertension as less than 130/80 mmHg.
"The magnitude of benefit is similar to that related to 6g salt reduction, or to some types of regular physical exercise," observes Rita Del Pinto, MD, a PhD candidate in the Department of Life, Health, and Environmental Sciences at the University of L'Aquila, and the study's coauthor. "Together with dietary and lifestyle measures, oral care can be regarded as an additional nonpharmacological strategy to control blood pressure."
Del Pinto adds that ethnic groups prone to hypertension and periodontitis (blacks and Hispanics, for example) might benefit from a complementary approach that acts on both conditions.
Current evidence also suggests patients with periodontal disease might benefit from being closely monitored for high blood pressure. Similarly, hypertensive patients might benefit from being referred to the dentist for periodontal examination.
In the dental office, oral health professionals should conduct blood pressure screenings and be well versed in the new blood pressure guidelines. Educating patients about oral health's bearing on overall health should also be emphasized during dental visits. Clinicians can teach patients about signs of periodontal disease and when to make an appointment to see the dentist.
The study's findings may lead to trials focused on the effects and persistency of periodontal treatment on blood pressure control. If confirmed, oral care could become part of the recommended nonpharmacological strategies to maintain optimal health, Del Pinto notes.