Angulated Screw Channel from Panthera Dental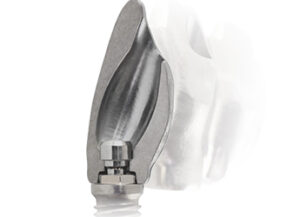 The Panthera Dental Angulated Screw Channel keeps the original geometry of the screw seating, allowing for the use of the implant manufacturer's original screw.
It enables an angle up to 25° using a proprietary screwdriver that fits into the original hex of the implant, maintains bridge passivity and provides uniform distribution of forces in the seat/screw head area and unidirectional stress to the implant.
It's available with any implant bridge or implant bar in titanium, chrome-cobalt, zirconia, PMMA and PEKKTON.
For more information, visit: pantheradental.com/angulatedscrewchannel.