Barbara Shearer Joins CDHP's Board of Directors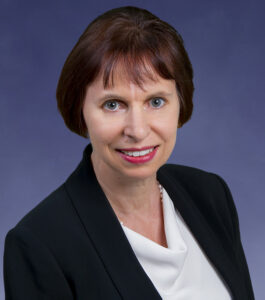 WASHINGTON – The Children's Dental Health Project (CDHP) has announced Barbara Shearer, BDS, PhD, director of Scientific Affairs for Colgate Oral Pharmaceuticals, has joined its board of directors. Originally from Dunedin, New Zealand, Shearer served as a dental house surgeon for the Auckland Area Health Board, on faculty at the University of Otago School of Dentistry, and worked briefly in private practice prior to joining Unilever Research in Port Sunlight, England. During her 6 years with Unilever, Shearer designed and managed clinical trials, global outreach programs, and professional relations. In 2004, she joined Colgate, where she is responsible for academic programs, professional associations, professional education, and public health in North America.
Kevin Thomas, a managing partner at Elevate Oral Care, was selected by CDHP board members as its new chair. Thomas serves on the Healthy Smiles, Healthy Children Foundation Board of the American Academy of Pediatric Dentistry, as well as on the Dental Trade Alliance Foundation board.
CDHP's newly elected board vice-chair is Laura Smith, MPA, former president and CEO of Washington Dental Service Foundation. The foundation was known for innovative initiatives, including its leadership of the Access to Baby and Child Dentistry program, which has increased access to dental care for underserved children.