America's ToothFairy Announces New Leadership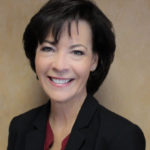 Charlotte, NC – America's ToothFairy has announced Ann Bruck, RDH, US Professional Services and Industry Relations manager for 3M Oral Care, has been named chairman of the Board of Directors for the next fiscal year. The position was previously held by James Ingebrand, MBA, BS, former vice president and general manager of 3M Oral Care, who recently retired.
Since joining 3M Oral Care in 2008, Bruck has served in various training and leadership capacities including Global Training Development manager and Global Professional Services/Education manager. Before joining 3M, she delivered clinical patient care as a registered dental hygienist and trained the next generation of dental professionals as a lecturer and clinical instructor at the UCLA School of Dentistry.
Bruck is a member of the American Dental Educators Association and the American Dental Hygienists Association, and serves on the Board of the American Dental Association Foundation.