AAE to Bestow Top Honors at 2018 Annual Meeting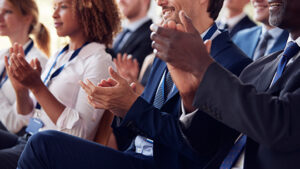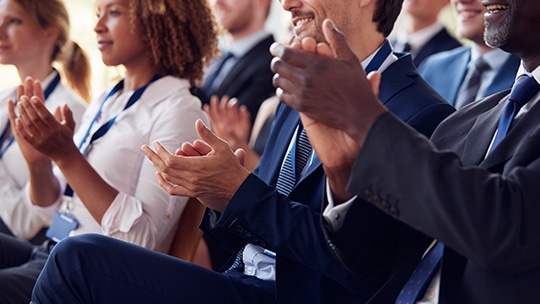 CHICAGO—The American Association of Endodontists (AAE) will honor five individuals with the organization's highest honors at the association's annual meeting in Denver, April 25-28. The following individuals are being honored by the AAE for their commitment to advancing endodontics and the specialty.
Gary R. Hartwell, DSS, MS, will receive the AAE's highest award in recognition of his extraordinary contributions to endodontic education, research and organized dentistry.
Hartwell served as president of the AAE and the American Board of Endodontics. He also has been involved with numerous AAE committees over his career. From 2013 to 2014, Hartwell served as interim executive director of the association, dedicating much of his time and energy to the task of running the headquarters office and managing staff.
He graduated from the U.S. Army Dental Corps Endodontic Residency Program in 1973 and earned an MS in Special Studies (Oral Biology) the following year from George Washington University. In 1980, he became a Diplomate of the American Board of Endodontics. During his 20-year military career, he served as director of the endodontic residency programs at Madigan Army Medical Center and Eisenhower Army Medical Center. He was the consultant in endodontics to the surgeon general of the U.S. Army from 1983 to 1987.
Upon retirement from active military service in 1987 at the rank of colonel, Hartwell became a full-time faculty member in the Department of Endodontics at the Virginia Commonwealth University (VCU) School of Dentistry. In 1992, he was promoted to associate professor with tenure and appointed chair of the Department of Endodontics. Hartwell also served more than 10 years as the department chair and program director at the New Jersey School of Dental Medicine.
Shimon Friedman, DMD, will be presented with the I.B. Bender Lifetime Educator Award, presented to an individual who has been a full-time educator for at least 15 years, whose contributions to endodontics have demonstrated excellence through selfless commitment to full-time educational pursuits and have instilled in his/her students a desire to pursue excellence in their careers
Friedman is a professor at the University of Toronto Faculty of Dentistry in Canada. He served for 20 years as the head of endodontics, and for 22 years as director of the university's Graduate Endodontics Program. He taught at Hebrew University for 16 years, spent one year as a visiting professor at Temple University School of Dentistry in Philadelphia and has taught at the University of Toronto since 1992.
Friedman has served on on several editorial boards.
Richard D. Archer, DDS, MS, is this year's recipient of the Edward M. Osetek Award, presented to a full-time educator with less than 10 years of teaching experience, who has earned the esteem and respect of students and faculty associates.
As the associate dean of clinical education and associate professor at VCU School of Dentistry, Archer has worked extensively to prepare dental students for the licensure board examinations and mentor residents in their graduate education.
After 11 years as a Navy dental officer, Archer was active in private practice for 17 years in Chesapeake, Virginia. While teaching in the Navy GPR program at Naval Hospital Portsmouth, Virginia, Archer began teaching part time at the VCU School of Dentistry. He continued as an adjunct faculty member for 19 years before becoming full-time faculty in 2009.
Calvin D. Torneck, DDS, MS, will earn the Part-Time Educator Award, presented to a part-time educator for at least 20 years whose contributions to endodontics have demonstrated dedication to the specialty and have instilled in his/her students a desire to pursue excellence in their careers.
Torneck is a retired professor emeritus who teaches part time in the graduate endodontic program at the University of Toronto (U of T) and is also a visiting professor in the postdoctoral endodontic program at Nova Southeastern University in Fort Lauderdale, Florida. He joined the U of T faculty of dentistry in 1960 to pursue a part-time career in teaching and research. In the ensuing years, he progressed through the academic ranks to become a full professor and chair of the department of endodontics, and co-chair of the postgraduate and graduate endodontic departments before retiring in 2000.
In 2006, Torneck retired from his private practice in Toronto. He has served as a consultant and senior staff member to the dental divisions at Mt. Sinai Hospital and the Hospital for Sick Children in Toronto. Torneck is a recipient of the AAE Ralph F. Sommer and Louis I. Grossman Awards, U of T Dental Students Society and Dental Student Athletic Awards, University of Michigan Endodontic Alumni Award of Merit, and U of T Dental Alumni Alumnus of Distinction Award.
Donald R. Nixdorf, DDS, MS, will be recognized with Honorary Membership in the AAE, which is given in recognition of the significant contributions made to further the advancement of endodontics.
Nixdorf has contributed to the specialty of endodontics in multiple ways. He has presented at AAE meetings, contributed to literature, and served on AAE committees and the Journal of Endodontics Scientific Advisory Board. His most recent appointment was to the Special Committee on Methodology of Cracked Tooth Studies.  Nixdorf worked diligently with these committees and earned the respect of his fellow committee members.
Nixdorf serves as chief investigator for a National Dental Practice-Based Research Network project, looking at outcomes after nonsurgical endodontic treatment.