Support Oral Health America at 28th Annual Gala Benefit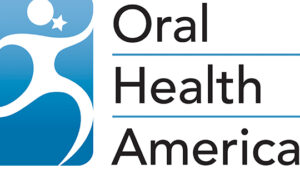 Oral Health America (OHA) is proud to announce its 28th Annual Gala & Benefit on Wednesday, February 21 at the newly opened Marriott Marquis Chicago.
The Gala & Benefit helps OHA continue its mission to change lives by connecting communities with resources to drive access to care, increase health literacy and advocate for policies that improve overall health through better oral health for all Americans, especially those most vulnerable.
In addition to an evening of networking and entertaining, OHA will raffle off a beautiful diamond and blue topaz ring mounted in a 14-carat white gold setting as part of its Grand Raffle. Tickets for the Grand Raffle are $100/each. All proceeds of the Grand Raffle benefit Oral Health America and its programs.
For more information about our Grand Raffle, please contact Veronica Wellons at 312-836-9900 or  [email protected].