ClearCorrect Acquired by Global Dental Leader Straumann Group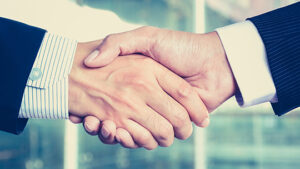 ROUND ROCK, Texas, Aug. 17, 2017 (GLOBE NEWSWIRE) — ClearCorrect LLC, a leading manufacturer of clear aligners, is pleased to announce their acquisition by the Straumann Group, a global leader in tooth replacement solutions, for a total consideration of approximately $150 million.
For over 10 years, ClearCorrect (a privately-held company) has established itself as a leader in clear aligner manufacturing, servicing doctors in North America, Europe, Israel, Australia, and New Zealand. This investment will help ClearCorrect to improve its products and expand to offer their popular Flex and Unlimited treatment options to more providers around the world.
Straumann's acquisition is a vote of confidence in ClearCorrect's role in driving the rapidly-growing clear aligner market. It comes as part of a new initiative by Straumann to enter the orthodontic market and leverage the power of digital technology to deliver total orthodontic solutions.
"ClearCorrect provides us with technology, expertise and a strong footing in this field. In return, we offer a global distribution and marketing network, in addition to brand leverage. With some big changes expected in the clear aligner industry, our union with ClearCorrect has come together at exactly the right time. I am delighted that ClearCorrect's entrepreneurial leadership team will stay with the company and partner with us in supporting customer and patient needs and in growing the business." Marco Gadola, CEO of the Straumann Group, says of the union.
"We're excited to be a part of Straumann. We're proud of how far we've come on our own and now, with the support of a recognized innovator with decades of industry experience, ClearCorrect has the resources to improve and expand the way we've always wanted to without compromising our values," says Jarrett Pumphrey, CEO of ClearCorrect.
ClearCorrect will continue to design and manufacture clear aligners in Round Rock, Texas, under the ClearCorrect brand name. ClearCorrect providers can expect a smooth transition, as the company anticipates no disruptions to its products or service.
The partnership between ClearCorrect and Straumann will be finalized over the coming month.