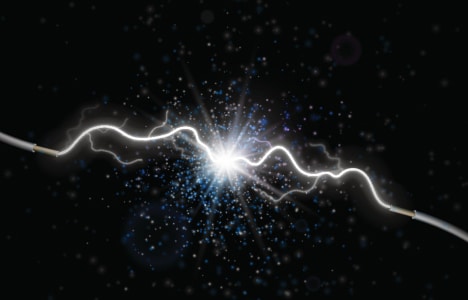 Mild Electrical Current May Allow Needle-Free Anesthesia Delivery
Recognizing that dental anxiety is often related to patients' fear of needles, scientists from the University of São Paulo, Brazil, are exploring the use of electric current as a means of delivering anesthesia in the dental setting. The study, "Needle-Free Buccal Anesthesia Using Iontophoresis and Amino Amide Salts Combined in a Mucoadhesive Formulation," published in Colloids and Surfaces B: Biointerfaces, suggests that needles may be replaced by iontophoresis. The idea is to alleviate pain while providing a better experience to patients who are needle phobic.
Study results demonstrate that mild electrical current can provide fast-acting and long-lasting anesthesia. In addition, when compared to traditional delivery methods and agents, iontophoresis more effectively permeates the lining of the oral cavity. The researchers, who hope to follow up with preclinical trials, are currently developing an iontophoretic device for the delivery of needle-free anesthesia.