The Art of Dental Finance and Management
Decisions in Dentistry is pleased to announce a new podcast hosted by dental industry financial expert Art Wiederman, CPA.
Decisions in Dentistry is pleased to announce a new podcast hosted by dental industry financial expert Art Wiederman, CPA. The weekly podcast, "The Art of Dental Finance and Management," addresses essential topics relevant to practicing clinicians. Listeners will learn dynamic techniques for better practice, as this practical and insightful resource covers pressing topics, such as Finding New Patients, Identifying Profit Holes, and Strategic Future Planning.
Presented in partnership with the Academy of Dental CPAs, each episode will help oral health professionals meet their financial goals. Listeners will also be able to connect with the academy to find a qualified dental CPA specialist in their area. Designed to help grow your practice, you can listen to the weekly podcast at decisionsindentistry.com.
---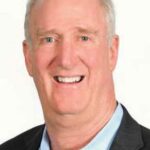 ART WIEDERMAN, CPA
Serving dental professionals for nearly 35 years, Art Wiederman, CPA, is a partner in HMWC CPAs & Business Advisors division that provides accounting services, tax and financial planning, retirement planning, and financial management for dental practices. His expertise in practice metrics and benchmarks allows him to identify profit opportunities and develop strategies designed to maximize revenue. In addition to his podcast, Wiederman lectures nationally on dental accounting and financial management. He can be reached at art.wiederman@hmwccpa.com.
---
Curtis Marshall, Dental Intelligence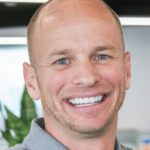 As director of partnerships at Dental Intelligence, Curtis Marshall helps dentists take their practices to the next level by providing the tools to make business decisions using calculated analyses, not emotions. Using data obtained from the office's management systems, Dental Intelligence's innovative software monitors the practice's economic health. Ultimately, these simple technology solutions allow practices to increase production and reach their full potential.
---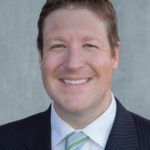 J. Sean Dumm, Esq.
Admitted to the bar in California, Kansas and Missouri, J. Sean Dumm's multidisciplinary background uniquely positions him to assist clients with a wide variety of legal issues. He has worked successfully in both private practice and as in-house counsel for a Fortune 500 company, and has served as lead counsel in an array of business and intellectual property disputes. Dumm has a significant track record as a litigator as well, and has a background in appellate advocacy. He now draws on this experience to deliver personalized, expert representation to dental practitioners, business owners, and those seeking counsel with estate planning and asset protection.
---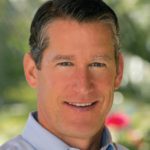 Scott Plamondon, Beacon Pointe Advisors
Responsible for overseeing and maintaining Beacon Pointe Advisors' insurance offerings, Scott Plamondon, CLU, ChFC, is vice president of Beacon Pointe Insurance Services. He focuses on helping individuals and business owners plan for retirement, protect their families and businesses, and implement strategies such as wealth preservation, liquidity planning, business continuity, capital asset maximization, life insurance policy analysis, and long-term-care planning. He maintains Chartered Life Underwriter and Chartered Financial Consultant certifications from the American College of Financial Services.
---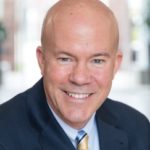 Bob Spiel, Spiel Consulting
Founder of Spiel Consulting, Bob Spiel, MBA, has been helping dental practices achieve increased production and profitability since 1988. Founded to leverage his passion to bring business and leadership solutions to health care, Spiel Consulting employs a whole systems methodology that focuses on having the right people and processes in place. Data gathered during an initial review are used to develop solutions to fundamental issues that might otherwise prevent practices from achieving optimal results.
---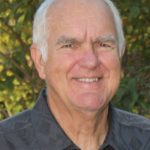 Roger Williamson, Kent Mortgage
Cofounder and CFO of Kent Mortgage, Roger Williamson is an expert in all facets of the mortgage business. By providing insights into debt management and how banks and finance companies evaluate a prospective borrower's credit, he helps clinicians establish excellent credit ratings that will open new opportunities for financing their personal and professional goals.
From Decisions in Dentistry. April 2020;6(4):8.