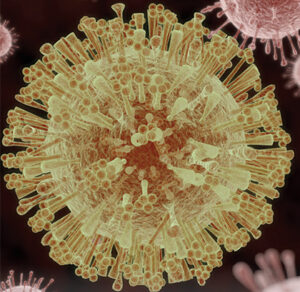 A study in the Journal of Dental Research, "Postnatal Identification of Zika Virus Peptides From Saliva," suggests there may be a quick and cost-effective salivary test for Zika. Researchers contend that examining proteins and peptides in saliva can accurately detect exposure. The team analyzed the saliva of a pregnant mother infected with Zika and her twins — one born with microcephaly and one without — and pinpointed the specific protein signature for Zika that's present in saliva. This finding opens the door to potentially using the signature protein as an effective way to screen for Zika exposure.
Additionally, the research offers new insight into how the virus passes from mother to child, as the findings suggest vertical transmission. The study found mutations in the amino acid sequence of the peptides that were distinct for each twin, suggesting these mutations may play a role in whether a baby will develop microcephaly.
At present, the U.S. Centers for Disease Control and Prevention uses blood tests to look for changes in ribonucleic acid to diagnose Zika, but this method is only able to detect the virus up to 5 to 7 days after exposure. The new saliva-based method increases the window of detection to nine months postinfection.
From Decisions in Dentistry. December 2017;3(12):9.