Report Details 20 Years of Advances and Challenges In Americans' Oral Health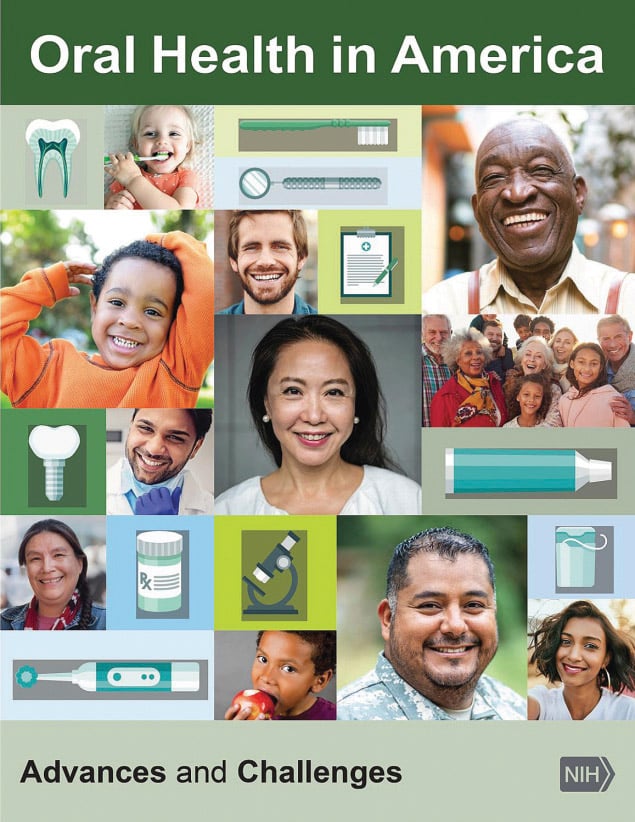 Despite advances in the understanding and treatment of oral conditions, many in the United States still have chronic oral health problems and lack access to care, according to a new report from the National Institutes of Health (NIH). "Oral Health in America: Advances and Challenges" is a follow-up to the seminal "Oral Health in America: A Report of the Surgeon General," released in 2000. Intended to provide a road map for improving the nation's oral health, the report draws on information from public research and evidence-based practices, and was compiled and reviewed by NIH's National Institute of Dental and Craniofacial Research, plus a multidisciplinary team of more than 400 experts.
The publication updates the findings of the 2000 report and focuses on new scientific and technological knowledge — as well as innovations in healthcare delivery — that offer promising new directions for improving oral care and creating greater equity across communities. "This is a very significant report," notes NIH Acting Director Lawrence A. Tabak, DDS, PhD. "It shows, unequivocally, that oral health plays a central role in overall health. Yet millions of Americans still do not have access to routine and preventive oral care." 
These findings provide a window into how many societal factors intersect to create advantages and disadvantages with respect to oral health and, critically, systemic health. In addition, the COVID-19 pandemic emerged while the report was being written, and though data were only starting to surface about the oral implications of the disease, the authors included a preliminary analysis to assess its initial impacts.
While challenges remain, the authors offer several recommendations to improve oral health in America, which include a call for healthcare professionals to work together to provide integrated oral, medical and behavioral healthcare in schools, community health centers, nursing homes and medical care settings, as well as dental clinics. They also note that access to care could be improved by developing a more diverse oral healthcare workforce, addressing the rising cost of dental education, expanding insurance coverage, and improving the overall affordability of care.
From Decisions in Dentistry. January 2022;8(1)6.