FAQ: AIR-FLOW Therapy from Hu-Friedy
Advanced air polishing technology effectively removes oral biofilm.
ADVANCED AIR POLISHING TECHNOLOGY EFFECTIVELY REMOVES ORAL BIOFILM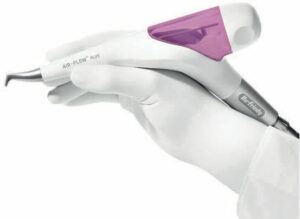 What is AIR-FLOW Therapy?
Hu-Friedy's AIR-FLOW Therapy is an advanced biofilm management system that can have an immediate impact on any dental practice. With biofilm contributing to multiple oral health issues, including periodontitis and peri-implantitis, efficient and effective removal using AIR-FLOW Therapy will improve patients' oral health.
Compared to other air polishers, what is special about the AIR-FLOW system?
The use of standard air polishers is uncomfortable from the patient's perspective due to the large-particle sodium bicarbonate powders typically used for stain removal. By comparison, AIR-FLOW Therapy features ultrafine glycine powder that is comfortable for patients and safe to use in delicate areas — subgingivally,* or around restorations and implants, for example. In addition, because it is made from an amino acid, glycine doesn't have the salty taste that patients dislike.
How does AIR-FLOW Therapy fit into prophylaxis?
Hu-Friedy recommends using AIR-FLOW Therapy prior to calculus removal, and because it safely removes biofilm from all surfaces, AIR-FLOW Therapy allows clinicians to focus subsequent power and/or hand scaling on hard deposits. Practitioners typically note that calculus is easier to see and feel once biofilm has been removed.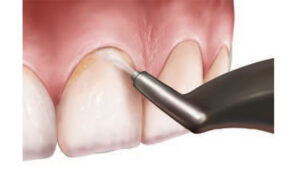 Is AIR-FLOW Therapy clinically efficient?
Removing biofilm with power and/or hand scalers is a tedious, time-consuming task that requires a stroke-by-stroke approach to each surface. By comparison, using AIR-FLOW Therapy will save, on average, eight to 12 minutes per patient. Besides being highly efficient, this technology reduces the time needed for calculus removal because clinicians can focus on hard deposits. Additionally, there's no need to polish with a rubber cup and paste, which saves even more chairtime.
In which cases is AIR-FLOW Therapy indicated?
Available in tabletop, handheld and combination (with Hu-Friedy's Piezon ultrasonic scaling) units, the AIR-FLOW device can be used in any procedure involving biofilm. Thanks to the use of glycine powder, AIR-FLOW Therapy can be an integral part of an implant maintenance protocol. It also lets clinicians safely clean around restorations and orthodontic brackets. And because it is safe to use glycine subgingivally,* AIR-FLOW Therapy can be the only approach needed for managing soft deposits.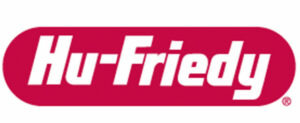 * The U.S. Food and Drug Administration has cleared the AIR-FLOW devices with PERIO-FLOW nozzles for use in pockets up to 5 mm.
From Decisions in Dentistry. December 2016;2(12):51.