NC Dentist Creates a Fellowship for Pediatric Dental Residents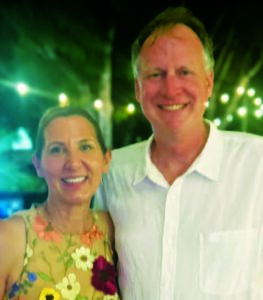 Following completion of her pediatric residency at the University of North Carolina (UNC) at Chapel Hill Adams School of Dentistry, Gail Rohlfing, MS, DDS, began a 30-year career providing dental care to children in Greensboro and Winston-Salem, North Carolina.
At the time, she had purchased a large piece of land in the Piedmont Triad region with the hopes of building her own dental practice there. However, Rohlfing ended up buying out a retiring pediatric dentist's share of a practice, and the land was never used.
Now retired from private practice and consulting as a pediatric oral health expert, she and her husband decided to make a long-term impact by giving a pediatric fellowship to her alma mater, using the proceeds from the sale of the land. The Gail and Paul Rohlfing Fellowship in Pediatric Dentistry at UNC Chapel Hill Adams School of Dentistry provides financial support and additional opportunities for pediatric dentistry residents. Happy to have the opportunity to give back, Rohlfing commented, "I wouldn't be where I am without my residency and the connections and relationships from UNC."
From Decisions in Dentistry. July/August 2023;9(7/8):10.