Kathleen T. O'Loughlin Earns Distinguished Service Award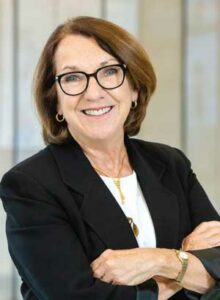 American Dental Association (ADA) Executive Director Kathleen T. O'Loughlin, DMD, MPH, has been honored with the ADA Distinguished Service Award just prior to her retirement after 12 years with the ADA and 40 years of service to the dental profession.
O'Loughlin became the first female executive director of the ADA in 2009, following a career as a clinician, educator, industry executive, advocate, and  trailblazer. After 20 years in private practice, O'Loughlin received her Master of Public Health in healthcare administration and management in 1998. She then served as CEO of Delta Dental of Massachusetts from 2001 to 2008, and as chief dental officer for United Health Group from 2008 to 2009.
Commenting on the honor, O'Loughlin notes, "I am grateful to have worked with an amazing team at ADA, and together we have shaped the association into one that is committed to moving the profession forward. Working at ADA has been one of the best experiences of my career."
From Decisions in Dentistry. November 2021;7(11)6.