Dentist Invents Comfort Control Clock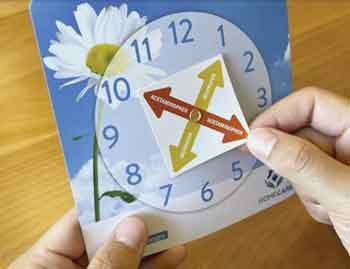 Jeffrey Berlin, DMD, a pediatric dentist at Akron Children's Hospital in Ohio, has designed the Comfort Control Clock to help post­opera­tive patients remember to take their medications in a timely manner. The goal is to assist patients who are alternating drugs for non­narcotic pain control. For instance, the clock's four hands can be customized with the patient's own medication plan, or indicate when it is time to alternate between acetaminophen and ibuprofen every few hours. Dentists can use the clock to show patients how to keep track of which medication they took last, and when to take the next dose. Visit comfortcontrolclock.com for more information.
From Decisions in Dentistry. September 2021;7(9)6.