Cognitive Behavioral Therapy May Ease Children's Dental Anxiety
"Going to the dentist will really kill."
"Going to the dentist will really kill." "They won't listen to me." "I won't be able to handle it." "I'll embarrass myself." This is the voice of dental anxiety, as expressed by children who participated in a study that examined whether guided self-help cognitive behavioral therapy (CBT) can ease fear of oral health care.
The study, led by Jenny Porritt, PhD, a senior lecturer in health psychology at Sheffield Hallam University in the United Kingdom, found preliminary evidence supporting the feasibility of this approach. As defined by the Mayo Clinic, CBT is a type of talk therapy in which the patient becomes aware of inaccurate or negative thinking so he or she can view challenging situations more clearly and respond effectively.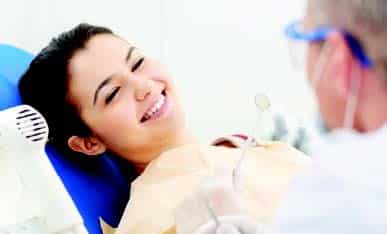 In the study, published online in JDR Clinical & Translational Research, the authors began by working with pediatric patients and dental teams to create a simple CBT resource that children could use with minimal guidance. The result was dental.llttf.com, a website (also available in a booklet) that walks young people through their negative thoughts about dentistry, introduces them to "the facts" ("Whiter teeth — It won't be as bad as losing your phone"), and offers activities, such as a questionnaire to help them plan dental visits.
The study also evaluated 48 pediatric subjects, ages 9 to 16, with self-reported elevated levels of dental anxiety who used the CBT resource. After CBT therapy, 73% said they felt "a lot less worried" and 25% felt "a little less worried" about visiting the dentist. The researchers reported a significant reduction in overall anxiety, with the mean Modified Child Dental Anxiety Scale score declining from 25.0 to 17.4. They concluded these findings warrant further evaluation and a randomized, controlled trial.
From Decisions in Dentistry. December 2016;2(12):10.