CDC Cautions That Young Children Are Using Too Much Fluoridated Toothpaste
Almost 40% of children between the ages of 3 and 6 are using too much toothpaste, putting them at increased risk of dental fluorosis, according to a U.S. Centers for Disease Control and Prevention study
Almost 40% of children between the ages of 3 and 6 are using too much toothpaste, putting them at increased risk of dental fluorosis, according to a U.S. Centers for Disease Control and Prevention study. The paper, "Use of Toothpaste and Toothbrushing Patterns Among Children and Adolescents — United States, 2013–2016," used data from the National Health and Nutrition Examination Survey. The results show that among children ages 3 to 6, the amount of toothpaste varied, with 12.4% using a smear, 49.2% using a pea-sized amount, 20.6% reporting a half load, and 17.8% using a full load of toothpaste.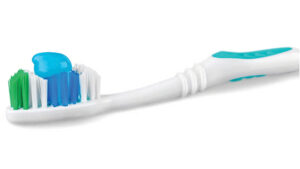 Parents and caregivers are advised to supervise children during brushing to ensure the correct amount of toothpaste — a smear of fluoride toothpaste at age 2, and no more than a pea-sized amount for children ages 3 to 6 — is being used, and to help establish healthy brushing habits.
On a related note, the CDC's suggestion that children begin using fluoridated toothpaste at age 2 is at odds with recommendations from the American Academy of Pediatric Dentistry and American Dental Association that a smear of fluoride toothpaste can be used once teeth erupt.
From Decisions in Dentistry. March 2019;5(3):8.