FAQ: PRIVATE PRACTICE + from Pacific Dental Services
Business Support Model Lets Dentists Concentrate On Clinical Excellence.
BUSINESS SUPPORT MODEL LETS DENTISTS CONCENTRATE ON CLINICAL EXCELLENCE
What does Pacific Dental Services do, and how many offices does it support?
Founded in 1994, Pacific Dental Services (PDS) supports dentists by providing business support services that allow dentists to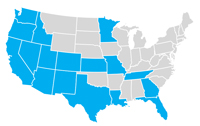 concentrate on clinical excellence and delivering the highest levels of cost-effective, comprehensive patient care. We support more than 400 practices in Arizona, California, Colorado, Georgia, Idaho, Kansas, Minnesota, Missouri, Nevada, New Mexico, Oregon, Tennessee, Texas, Utah and Washington. Our goal is to add more than 60 supported offices per year, while continuing to open new markets — which will soon include Florida and Louisiana.
What is PRIVATE PRACTICE +, and what are the benefits?
This proven business model is based on providing business support expertise that lets dentists focus on the pursuit of clinical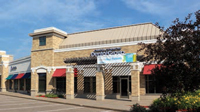 excellence. Dentists supported by the PRIVATE PRACTICE + model enjoy more time, more income and more resources than clinicians who don't have support; in turn, this allows them to concentrate on providing high-quality care. We call this "supported autonomy."
Owner dentists have control of treatment plans, while, on the back end, PDS helps them boost income and reduce risk. Additional benefits include:
Ownership opportunities with a healthy work/life balance
Excellent income and benefits, including mentorship, paid continuing education (CE),
malpractice insurance, health insurance and a 401(k) program
The ability to offer integrated specialties under one roof
Ownership of a fully digitized practice equipped with CEREC CAD/CAM, intraoral
cameras, soft-tissue lasers, and digital charts and X-rays
Who is in charge of decision-making?
Dentists have complete autonomy in diagnosis and treatment planning, while PDS provides the business support to help the dentists run a successful practice. Mentorship and clinical support, if needed, are provided by owner dentists or peer associate dentists.
What CE opportunities are available to PDS-supported clinicians?
All clinicians supported by PDS have the opportunity for lifelong learning and mentorship through the PDS Institute. Offering more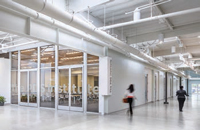 than 500 hours of continuing education, it is the largest CE program developed by a dental support organization. Introductory, advanced and master courses are offered in more than 20 treatment areas, including CEREC digital dentistry, diagnosis and treatment planning, implant placement and more. Taught by PDS-supported faculty clinicians and industry experts, each course is rigorously developed to meet PDS' best-in-class standards.
What do clinicians have to say about PDS?
Discover what owner dentists supported by PDS have to say about the advantages of PRIVATE PRACTICE + at pacificdentalservices.com.