Bridging the Communication Gap Between Primary Care And Oral Healthcare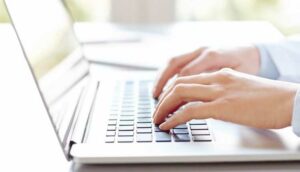 Together with the Dental Data Exchange Project (convened under the auspices of the Health Level Seven Payer/Provider Work Group), the nonprofit CareQuest Institute for Oral Health has developed the first implementation guide to help bridge the communication gap between primary care and oral healthcare. This new publication, the HL7 CDA R2 Implementation Guide: Dental Data Exchange, Release 1, STU 1 — US Realm, is designed to facilitate coordinated care and establish best practices for the electronic exchange of patient data between dental and medical professionals. 
Designed to support population health management, interprofessional practice and value-based care, the collaborative effort provides defined data items and their corresponding codes and value sets. The new guidelines were developed using the American National Standards Institute/American Dental Association Standard No. 1084 for Reference Core Data Set for Communication Among Dental and Other Health Information Systems.
From Decisions in Dentistry. December 2021;7(11)7.