Air Techniques Celebrates Its 60th Anniversary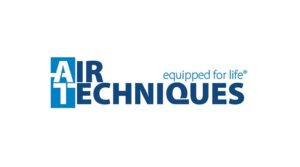 Air Techniques, the largest manufacturer of dental air compressors and vacuum systems in North America, is celebrating its 60th anniversary in 2022. Founded in 1962, Air Techniques has brought many advances in utility products and digital technologies to dental professionals, and looks to continue this tradition as it plans future product launches. The company's legacy started with founders Louis E. Brooks, Jack Alpert and George Kauer, who introduced many innovations over the years. Air Techniques now offers a robust portfolio of utility systems, digital imaging solutions, and other dental products.
From Decisions in Dentistry. March 2022;8(3)8.