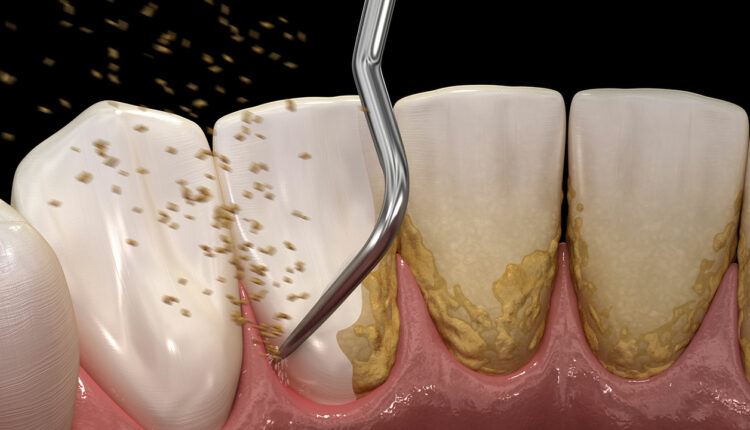 Technique and Reevaluation Support Success in Burnished Calculus Removal
Effective burnished calculus removal ensures improved patient outcomes.
Do not attempt to remove small, fine deposits with an appropriate instrument until large and heavy deposits are removed. Doing so will create additional burnishing. In the first phase, adapt and activate instruments repetitively until the remaining deposit is fine before for the final phase of the process (Table 1).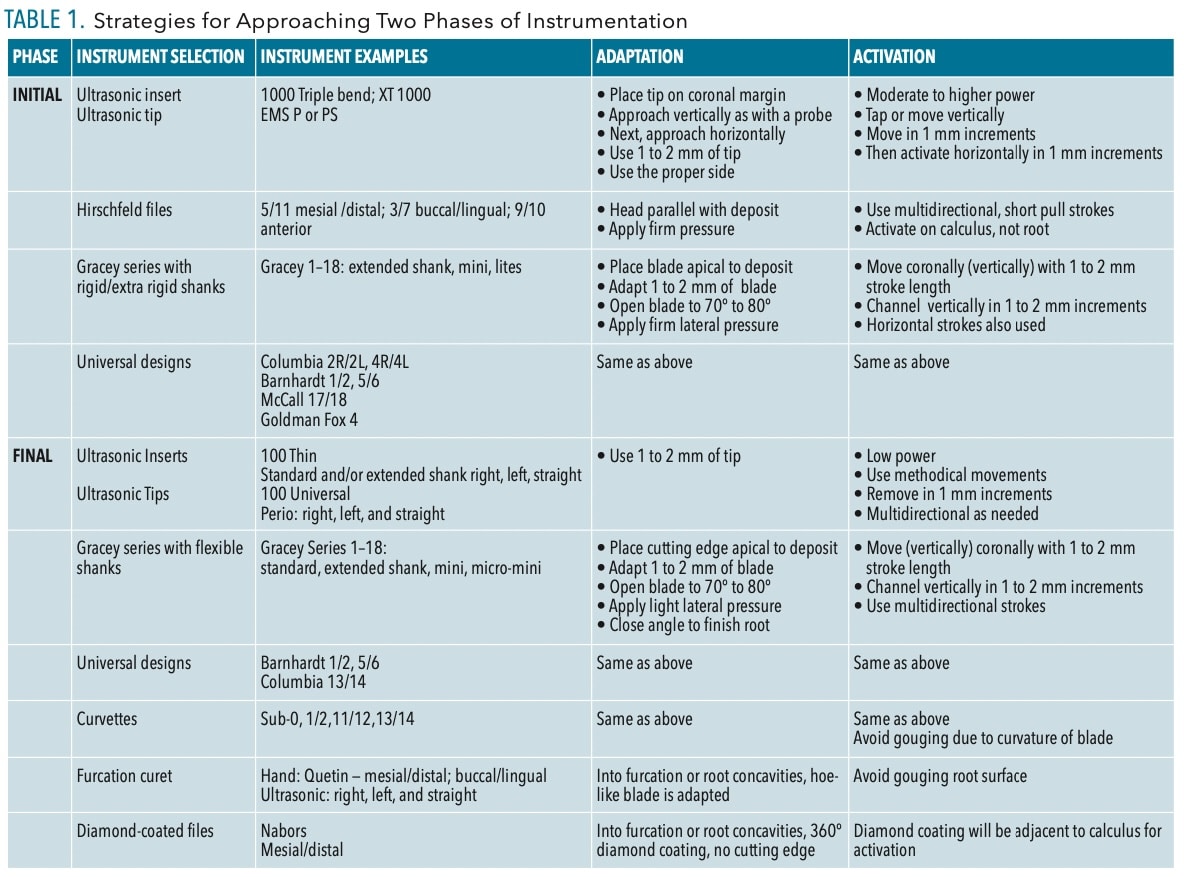 Ultrasonic tips and inserts with thinner diameter shanks and varying working end lengths are options for this phase of calculus removal. The deposit density and size should be removable with flexible shank curets such as Gracey designs, with or without extended shanks, and universal designs. Curvettes and furcation curets are also options for final instrumentation. Hand-activated diamond coated files are indicated for fine, light deposits in furcation areas and root depressions.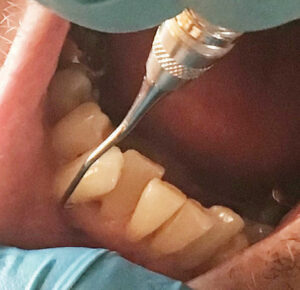 At this point routine instrumentation techniques can be used for adapting and activating; the bulk of the deposit is removed (Figure 1). Activate appropriate working strokes with ultrasonic technology and hand-activated instruments until the root surface is deemed smooth and prepared for healing (Table 1).
Instrumentation for burnished deposits is tedious and time consuming. Inflammation and hemorrhage will interfere with removal; therefore, reevaluation at 4 to 6 weeks is critical. At this time, reductions should occur in gingival inflammation and pocket depth. Healing will be evaluated and root surfaces explored with less bleeding and pocket depth. Reinstrumentation of remaining areas will occur.
Calculus location, preferred and available instruments, and instrument indications are considerations for burnished calculus removal.
Highlights for removal are:
Select appropriate instruments for the deposit size and location as well as pocket topography and depth.
Schedule sufficient appointment time to successfully remove burnished deposits.
Adapt and activate instruments correctly, which differs from nonburnished deposits.
The use of a dental endoscope would enhance outcomes at any stage of instrumentation.
This information originally appeared in Hodges KO. Removing burnished calculus. Dimensions of Dental Hygiene. 2023;21(8):18-21.