Put Your Patients First
Practice Management Bridge® by Rectangle Health provides tools to help you automate tasks and run your practice efficiently so that patient care is always the top priority.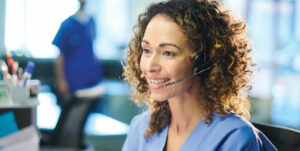 Your patients deserve the best care possible, and when your dental practice operates seamlessly, your patients experience an elevated level of support that extends before, during, and after each visit. That's where Practice Management Bridge comes in – technology designed to prioritize your needs so that you, in turn, can put your patients first.
Patient Engagement and Communication
Effective communication and efficient scheduling are vital components of a well-functioning dental practice. Practice Management Bridge makes it easier than ever to stay connected with a range of conveniences — such as the ability to book and manage appointments online.
Additionally, this technology offers patients the option to complete necessary forms prior to their visit, minimizing time spent on paperwork in the office and streamlining the check-in process. As an added bonus, patients receive reminders via text, phone, and email, ensuring better appointment adherence and reducing the number of no-shows.
Payments and Financing
The payment process can be a point of friction in any dental practice. Practice Management Bridge helps to simplify things for both patients and office staff by enabling touch-free payment options in the office, and the hassle-free option to pay balances at any time online.
Practices can also store patients' card information securely on file, making future transactions effortless and improving accounts receivable.
Affordability should never be a barrier to quality care. Practice Management Bridge addresses this concern by offering patients a range of financial options tailored to their specific needs. Patients gain access to external financing solutions that do not impact their credit scores, enabling them to manage their healthcare expenses with peace of mind. Moreover, automated installment plans allow patients to break down larger bills into manageable payments, fostering affordability and patient satisfaction.
By providing an option for financing, patients are more likely to follow through with your treatment plans — improving patient outcomes as well as the practice's bottom line.
Compliance and Security
Dental practices face a wide range of compliance requirements and challenges related to HIPAA, OSHA, and PCI, and navigating them can be a full-time job. Practice Management Bridge helps practices establish an effective, scalable compliance program, automating training, documentation, and many of the cumbersome manual tasks and paper-intensive processes related to healthcare compliance.
The technology helps prioritize the physical safety of your staff and the security of your PHI and ePHI, reducing the risk of incurring hefty fines or penalties.
Practice Management Bridge equips your team with the essential tools required for a thriving dental practice. With streamlined communication, simplified payments, financing options, and compliance adherence, your practice can focus on building and maintaining strong patient relationships.
Schedule a Practice Management Bridge demo to see the positive impact it can have on your practice's operations.
---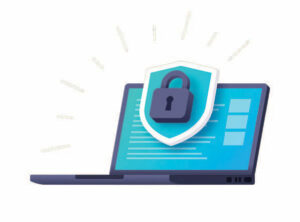 Professional Recommendation
Rectangle Health's Practice Management Bridge offers Metro Smiles' patients and staff cutting-edge technology, which enables the business to operate more effortlessly, making their lives easier.
"Patients are embracing the various payment options Practice Management Bridge offers, ­including the ability to pay out-of-pocket costs before even leaving the treatment room."
— Robin Asbury, DDS, Metro Smiles, Denver
---

Rectangle Health
800-337-3630
From Front Office Magazine. August 2023; 1(8):16.