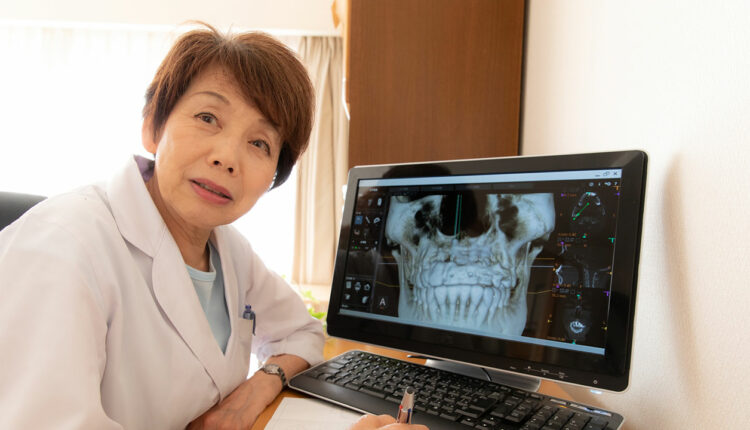 kumikomini / E+
Supporting the Successful Management of True Combined Lesions
While rare, these lesions require a dual approach to treatment.
In 1972, Simon et al1 classified endodontic-periodontal lesions as:
Primary endodontic lesions
Primary endodontic lesions with secondary periodontal involvement
Primary periodontal lesions
Primary periodontal lesions with secondary endodontic involvement
True combined lesions
This edition of Perio Update takes a look at true combined lesions.
True Combined Lesion
The true combined lesion is rare. It occurs when an apical lesion that is expanding coronally merges with a periodontal pocket that is progressing apically. The prognosis of these cases is questionable. If treatment is to be rendered, the risks, benefits, and alternatives must be discussed with the patient.
Because these types of true combined lesions have both endodontic and periodontal etiologies, both root canal treatment and periodontal treatment are required. The prognosis of these types of lesions also depends on the success of the periodontal therapy.1
An accurate diagnosis of endodontic-periodontal lesions can be confusing because these lesions can present with similar signs and symptoms. If a tooth has not been previously treated, and the pulp tests necrotic, root canal treatment should be performed, and no periodontal treatment is needed. If the pulp tests vital, then only periodontal treatment is indicated.
In teeth with primary endodontic lesions with secondary periodontal lesions, primary periodontal lesions with secondary endodontic involvement, or true combined lesions, both endodontic and periodontal therapy are required. Because the therapeutic success rate of these combined lesions is ultimately determined by the periodontal treatment, a consultation should be scheduled with a periodontist prior to initiation of any endodontic treatment.
Reference
Simon JHS, Glick DH, Frank AL. The relationship of endodontic-periodontic lesions. J Periodontol. 1972;43:202–208.
This information originally appeared in Dunlap CA, Lundergan WP, Dunlap BC. Diagnosis of endodontic-periodontal lesions. Decisions in Dentistry. 2023;9(2):42-45.